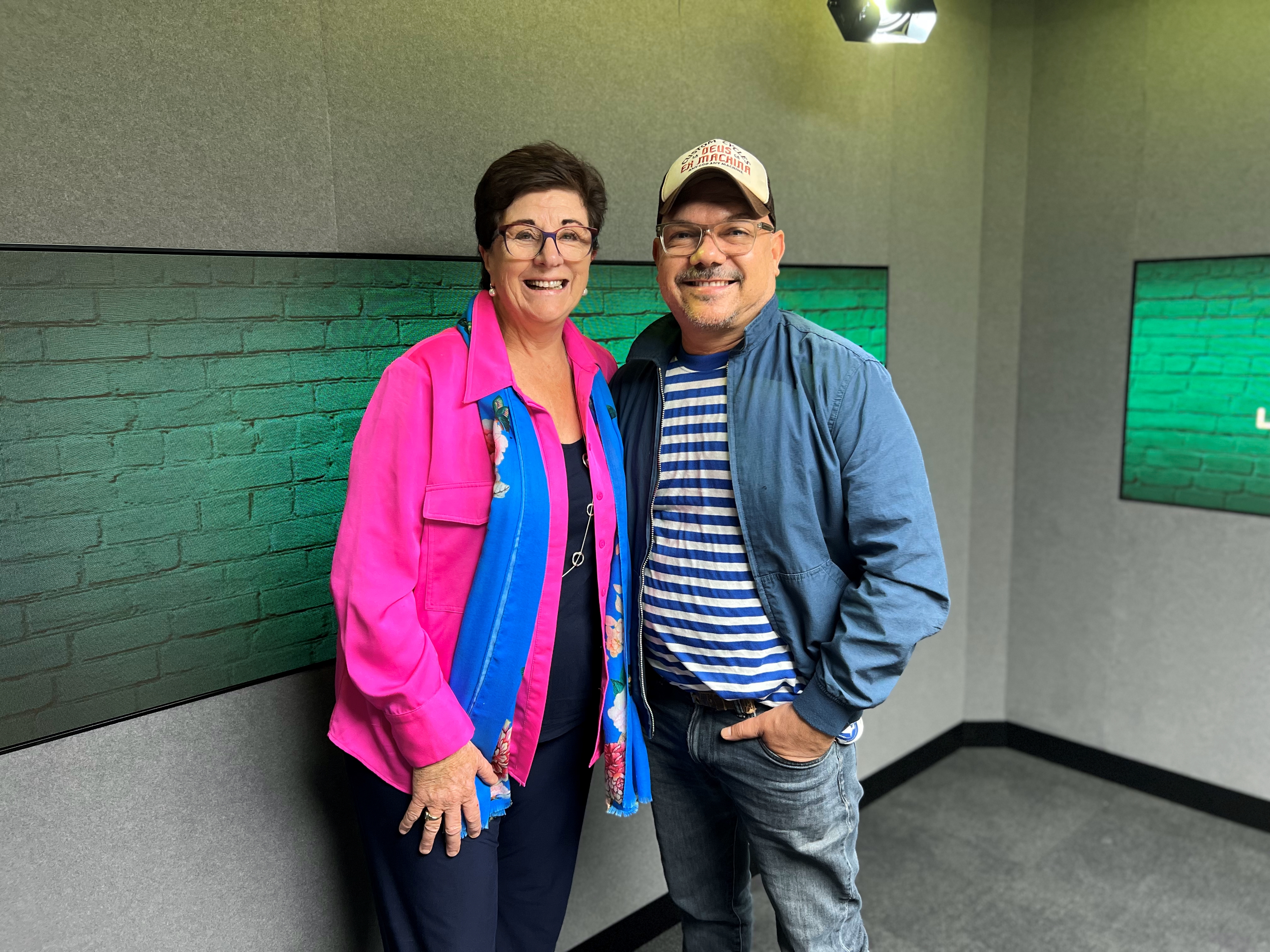 Acclaimed artist and cultural leader STEPHEN PAGE on what saved him when he lost his brothers, his father's trauma, and how his own son's birth was like a choreographed dance –
He speaks with MAGGIE DENT on LiSTNR's The Good Enough Dad.
In 1993 Stephen Page became a dad in the most spectacular of ways.
He says it was like something he and his partner had choreographed.
Fast forward to today and after 30 years as the artistic director of the nation's preeminent First Nations-led company, Bangarra Dance Theatre, Stephen is working on a children's production with the son that was born that night - Hunter Lochard-Page, actor, dancer, writer, director and Play School presenter.
Stephen talks about the incredible kinship of family made and family born, and how being raised by women shaped the dad he became.
Listen here on LiSTNR: The Good Enough Dad with Maggie Dent - LiSTNR Podcasts
TIMESTAMPS HERE:
6'56:

His dad was traumatised when his sisters were stolen. "My father struggled the most. You know, from a little boy - he was hidden when he watched his sisters being taken away - and had a very traumatic upbringing."

17'16

When his son Hunter was born it was like a choreographed dance. "Stephen Page: It was like a dance, and she literally gave birth to Hunter laying on top of me."

21'15

Stephen was looking after his brothers from a young age. "Stephen Page: Those days, you just it was survival, the fear and survival."

27'22

The way he saw Hunter as a kid was to put him on stage.

34'03

- When David died people thought Stephen was hiding in his work, but he found it healing.

35'35 –

"I tell you that my job and my creative skills and spirit was probably what saved me through the journey of my my brother's both passing."
ABOUT STEPHEN PAGE
Born in Brisbane, Stephen is a descendant of the Nunukul people and the Munaldjali clan of the Yugambeh Nation from South East Queensland, he's also an Officer of the Order of Australia.
In 1991, Stephen was appointed Artistic Director of Bangarra and has developed a signature body of works that have become milestones in Australian performing arts.
Stephen continues to reinvent First Peoples storytelling within Bangarra and through collaborations with other performing arts companies. He directed the Indigenous sections for the 2000 Sydney Olympic Games Opening and Closing Ceremonies and created a new dance work as part of the Gold Coast 2018 Commonwealth Games Opening Ceremony. Stephen has choreographed over 27 works for Bangarra. His most recent works include the Helpmann Award winning work Bennelong in 2017 and the work Dark Emu in 2018, choreographed together with former Bangarra dancers Daniel Riley and Yolande Brown, and which went on to become one of the most successful productions in the history of Bangarra.
Stephen's first full-length film SPEAR premiered at the Toronto International Film Festival before screening at various arts festivals around Australia in early 2016. He has also directed the chapter Sand in the feature film The Turning (2013) and choreographed the feature films Bran Nue Dae (2009) and The Sapphires (2011).
In 2015, Stephen was awarded an Honorary Doctorate of Creative Arts by the University of Technology Sydney. In 2016, he received both the NAIDOC Lifetime Achievement Award and JC Williamson Award. In 2017, Stephen was honoured with the Australia Council Dance Award for significant contributions to the cultural and artistic fabric of the nation, and was appointed an Officer of the Order of Australia (AO). Stephen was awarded the prestigious Red Ochre Award at Australia Council for the Arts' 2022 First Nations Arts Awards. Also in 2022, Performing Arts Connections (PAC) Australia awarded Stephen the Wendy Blacklock Industry Legend Award to honour his role as an artist and cultural leader, establishing and nurturing contemporary Indigenous dance into a place of prominence across Australia.
ABOUT THE GOOD ENOUGH DAD – LiSTNR podcast
"Aiming to be a GOOD dad is important, but you know what, research actually shows that being a good ENOUGH parent is how you ace it," said Maggie Dent.
Known around Australia as the "Queen of Common Sense", Dent shares her characteristic humour and simple strategies with dads from all walks of life. She's a trusted voice – her podcast Parental As Anything has won gold at the Australian Podcast Awards, she regularly travels around Australia presenting to parents on resilience, anxiety and raising boys to men, she's the author of nine books, the mother of four sons and grandma to seven grandkids.
Dent said: "I've wanted to do something for dads for a long time. I've watched my own sons become fathers, and there is just so little out there for dads. Seeing dads on telly and in ads being the bumbling fool - apart from in Bluey of course! - is frustrating. Dads are doing a great job…it's time to celebrate our dads!"
And celebrate dads is what The Good Enough Dad certainly does. Throughout the 26-episode season, Dent chats with good mate and Triple M Sydney host Gus Worland about the man who shaped the father he is today, former NRL star Ben Hannant about how he parents eight kids, and the hilarious How to Dad NZ Instagram star Jordan Watson on how running from half-crazed sheep in the wilds of New Zealand helped him be the dad he is today. Musician John Butler, singer, actor and TV presenter David Campbell, footy legend Brad Kearns, father of twins and podcaster Sean Szeps, comedian and presenter Matt Okine, and TV presenter Tristan MacManus also talk to Dent about their fatherhood journey.
"This podcast will have listeners laughing, nodding in agreement, reliving their own experiences and groaning in understanding," said Dent. "Being a dad is not easy. I hope listeners want to high five themselves or hug their own dad for all the incredible things he's doing and done in their lives."
For more information, please contact: Kath Rose on 0416 291 493 or email kath@kathrose.com
About LiSTNR
LiSTNR is a curated and personalised, free app offering radio, podcasts, music, and news, creating a new audio destination for all Australians. Featuring a fun and intuitive onboarding process, LiSTNR delivers an audio destination that is built for individual listeners' routines and preferences. Highly personalised, it provides listeners a new world of audio entertainment, with their own daily feed of audio and easy discovery of new content through curated recommendations. Available across a large array of devices including both iOS and Android, CarPlay and Android Auto, Google Assistant and Alexa and Android TV, LiSTNR enables a fantastic listening experience, anytime and anywhere. Open your Ears to a new world of audio – download the free app today. LiSTNR.com
Contact details:
kathrose 0416 291 493
kath@kathrose.com