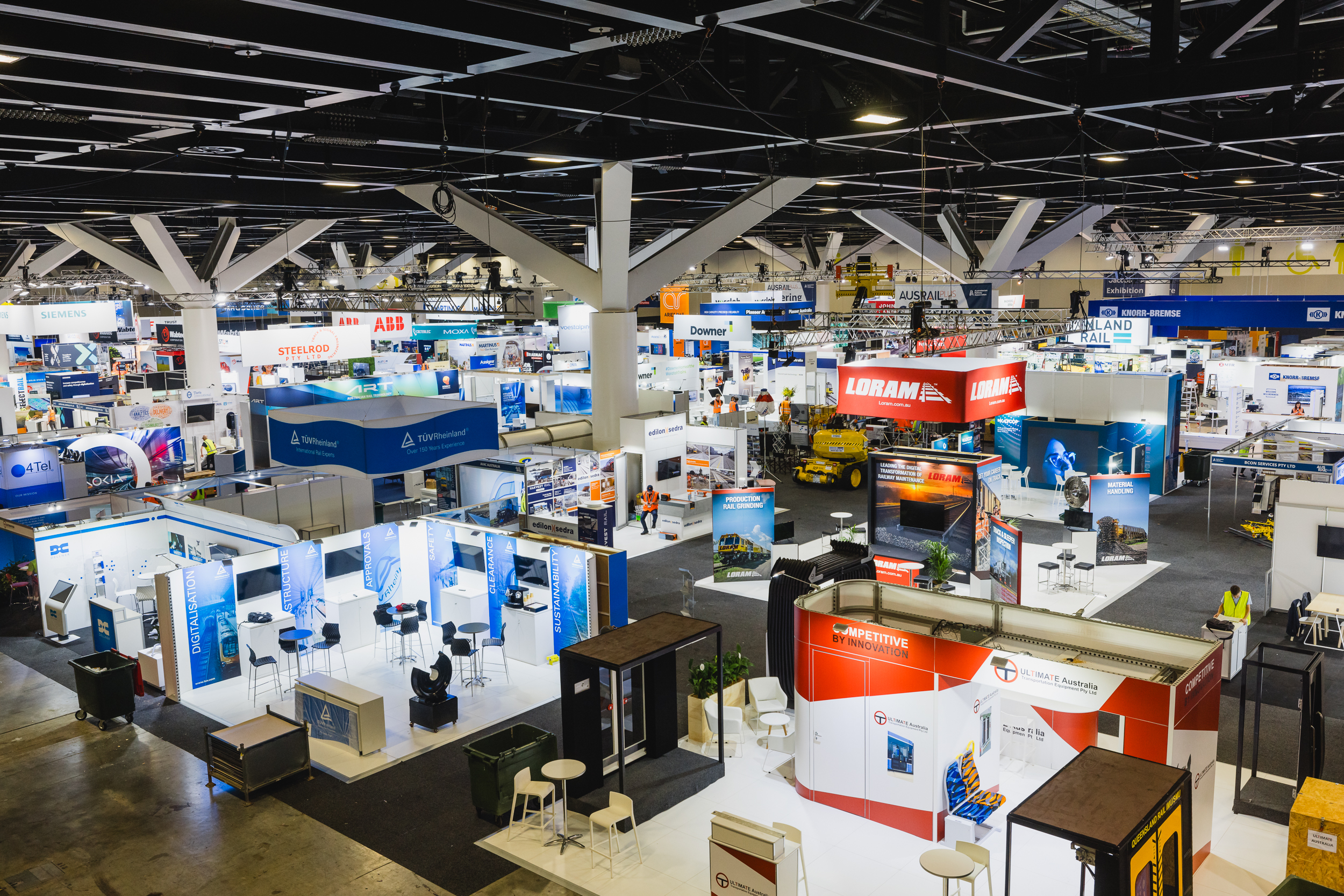 More than 6,000 people will attend a record-breaking, sold-out AusRAIL PLUS 2023, the Asia Pacific's largest rail event, at the International Convention Centre, Sydney, from today.
Australasian Railway Association (ARA) Chief Executive Officer Caroline Wilkie said leaders from Australia and overseas will discuss the latest trends, innovations and major issues in the rail industry, with a program of more than 100 speakers over three days.
"AusRAIL PLUS 2023 is a major highlight on the industry calendar and an important opportunity for collaboration and learning more about how best to tackle the big issues in rail," Ms Wilkie said.
"Australia and New Zealand are in the midst of unprecedented investment in rail infrastructure and AusRAIL PLUS provides the chance for industry to come together to plan for the significant activity ahead and support a sustainable, thriving future."
AusRAIL PLUS will feature local and international speakers, panel discussions and technical sessions on such topics as diversity, signalling, passenger rail, technology and safety.
Held from 13-16 November, AusRAIL PLUS 2023 attracts industry leaders and decision makers from different sectors, including passenger, freight rail and heavy haul operators, rollingstock manufacturers, contractors, suppliers, consultants and government.
The comprehensive program will cover topics such as the National Rail Action Plan, interoperability and harmonisation, workforce development, light rail, sustainability and decarbonisation, major projects updates and improving the customer experience.
The conference will conclude with The Great Debate on "High Speed Rail - Now or Never".
Speakers presenting and participating in panel discussions include:
Assistant Minister for Trade and Assistant Minister for Manufacturing Senator the Hon. Tim Ayres

NSW Minister for Transport Hon. Jo Haylen MP

National Rail Manufacturing Advocate Jacqui Walters

National Transport Commission Chair and Commissioner Carolyn Walsh

ARTC Acting Chief Executive Officer

Wayne

Johnson

High Speed Rail Authority Acting Chief Executive Officer

Andrew Hyles

MTR Elizabeth Line former Managing Director

Nigel Holness

International High-Speed Rail Association Chairman

Masafumi Shukuri

Parliamentary Under Secretary of State (Minister for Exports) and Parliamentary Under Secretary of State, United Kingdom

Lord Malcolm Offord

ONRSR Chief Executive Officer Natalie Pelham

CEO Queensland Rail Kat Stapleton

Sydney Metro CEO

Peter Regan

Cross River Rail CEO

Graeme Newton

Rail Projects Victoria CEO

Nicole Stoddart

Metro Trains Melbourne CEO

Raymond O'Flaherty

Auckland City Rail Link CEO Dr Sean Sweeney

Futurist Chris Riddell
Ms Wilkie said rail delivers significant sustainability, safety and health benefits to the community.
"Rail is at the heart of our economic and social development and plays an essential role in the national supply chain for communities across the country."
For more information on AusRAIL PLUS 2023, visit the website.
Contact details:
Natasha Wallace
Senior Strategic Communications Manager, ARA
0499 272 672