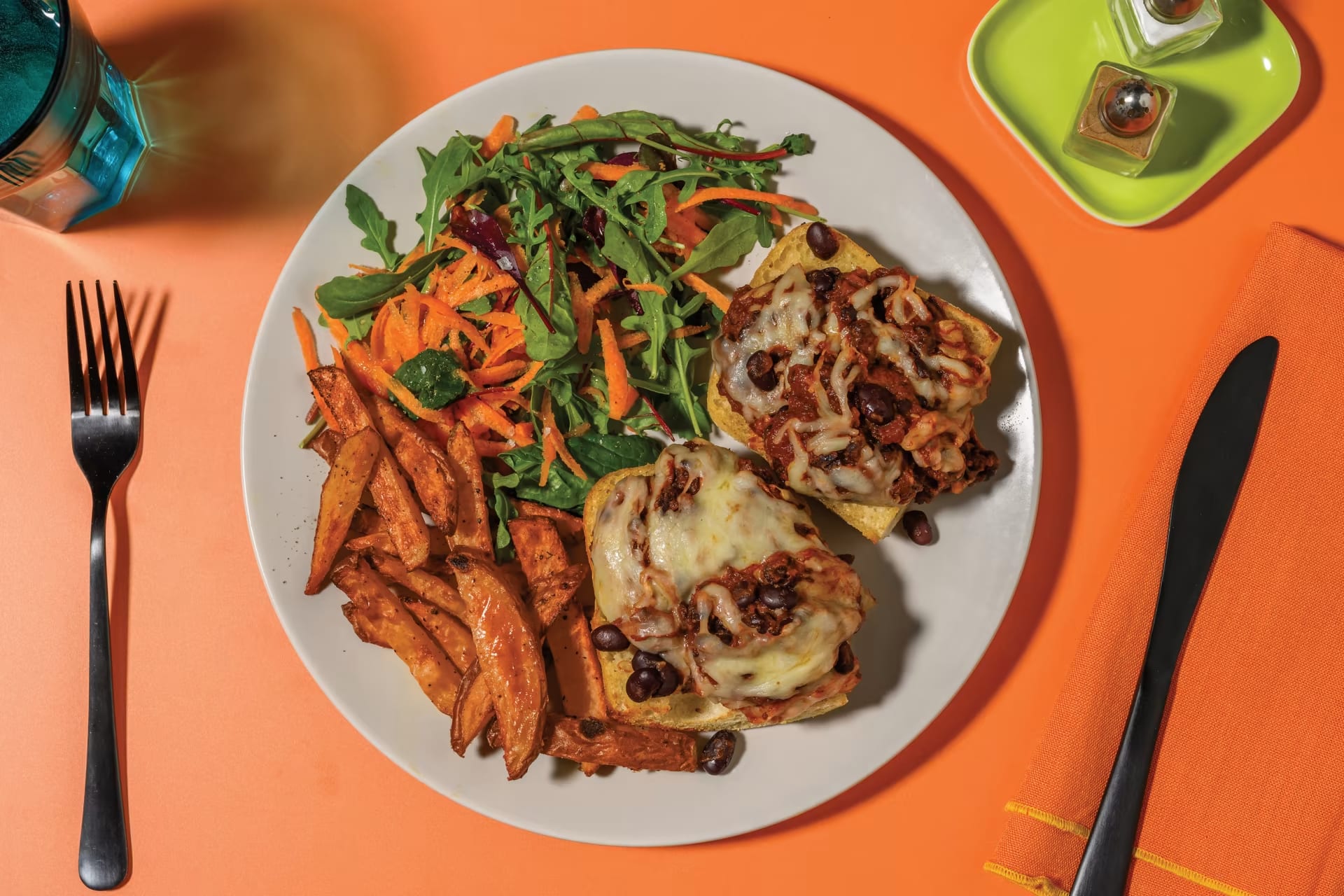 TREND ALERT!

New research from no frills meal kit service, EveryPlate, reveals that two-thirds of Australians (66%) are embracing a 'fakeaway lifestyle' to help save money.

AUSSIES GO FAKEAWAY!

8 in 10 Aussies are now cooking at home or making fakeaways, instead of buying takeout. Other swaps include making coffees at home, thrifting clothes, and swapping the gym for free home workouts.

EveryPlate, which offers meals from as little as $4.44, has partnered with

money-saving guru Joel Gibson

to help Aussies embrace the 'fakeaway' lifestyle and save money in the process.

EveryPlate is the ultimate fakeaway food hack

that delivers easy, tasty, budget-friendly meals to suit your family and your lifestyle.
As the cost of living crisis continues to impact everyday essentials across Australia, new research from affordable meal kit brand EveryPlate has revealed that a new trend is sweeping the nation: the 'fakeaway' lifestyle, which see's Aussies making everyday swaps to maintain their lifestyle - and save money.
Almost three-quarters of Aussies (68%) are concerned about the rising cost of food and groceries, and two-thirds (66%) have revealed they are getting savvy by making swaps to maintain their lifestyle - while saving on cost.

The research has also revealed the most popular 'fakeaway' swap trends hitting the country: cooking at home or making fakeaways, instead of buying takeout, coming in first (81%), followed by making a coffee at home, instead of buying it at a cafe (57%).
Choosing to line dry clothes instead of using a dryer (52%) was the third top swap - and bringing leftovers for lunch instead of buying it out (42%) came fourth.
Other popular fakeaway swaps include: ditching the gym for at home workouts (32%), thrifting and second hand shopping instead of buying brand new clothes (30%), while a quarter (24%) have swapped costly hairdressers for at-home cuts.
THE END OF GUILTY HABITS
Despite 30% of Aussies spending an estimated total $195m a week on takeaway, the majority are now limiting how much they spend on fast food and are cutting back. More than two-thirds (64%) say they are choosing to cut back on takeaways - opting for making their own fakeaways instead.
Aussies are also hacking their meal portion sizes too. Almost half are downgrading portion sizes to make the weekly shop last longer, while 42% say they have reduced portion sizes to cut down on food spend. By using a meal kit delivery service such as EveryPlate, portion sizes remain consistent in size and price each week, keeping you full and satisfied at meal time without the worry.
According to the study, the majority of people have now targeted the weekly food shop as one of the key places to save money. Almost all Aussies (84%) say that saving money on their weekly food shop is important to them.
Personal finance expert, and EveryPlate advocate Joel Gibson, has commented on the 'fakeaway' trend:
"Adopting a 'fakeaway lifestyle' could be the key for many Aussies to cut back on spending in key areas, while maintaining their lifestyles. Making small and consistent swaps can really help households and individuals reduce their spending. Meal planning or using budget meal kit delivery services like EveryPlate can also help you to keep your budgeting consistent amidst fluctuating supermarket prices."
"Some other great alternatives to lead a fakeaway lifestyle include sourcing second-hand furniture and household items from online marketplaces or buying reusable products such as dishcloths instead of kitchen roll." says Gibson.
Budget friendly meal kit delivery service EveryPlate starts from just $4.44 per plate. Each box provides you with exactly what you need to create your favourite fakeaway recipes including tacos, burgers and many more family favourites at a set price each week. EveryPlate helps families to cut down on the weekly food shop while still putting tasty, flavoursome recipes on the table every night of the week.
Head to the EveryPlate website to discover how you can adopt the 'fakeaway' lifestyle with tasty takeaway recipes.
ENDS
Contact details:
Tayla Davie