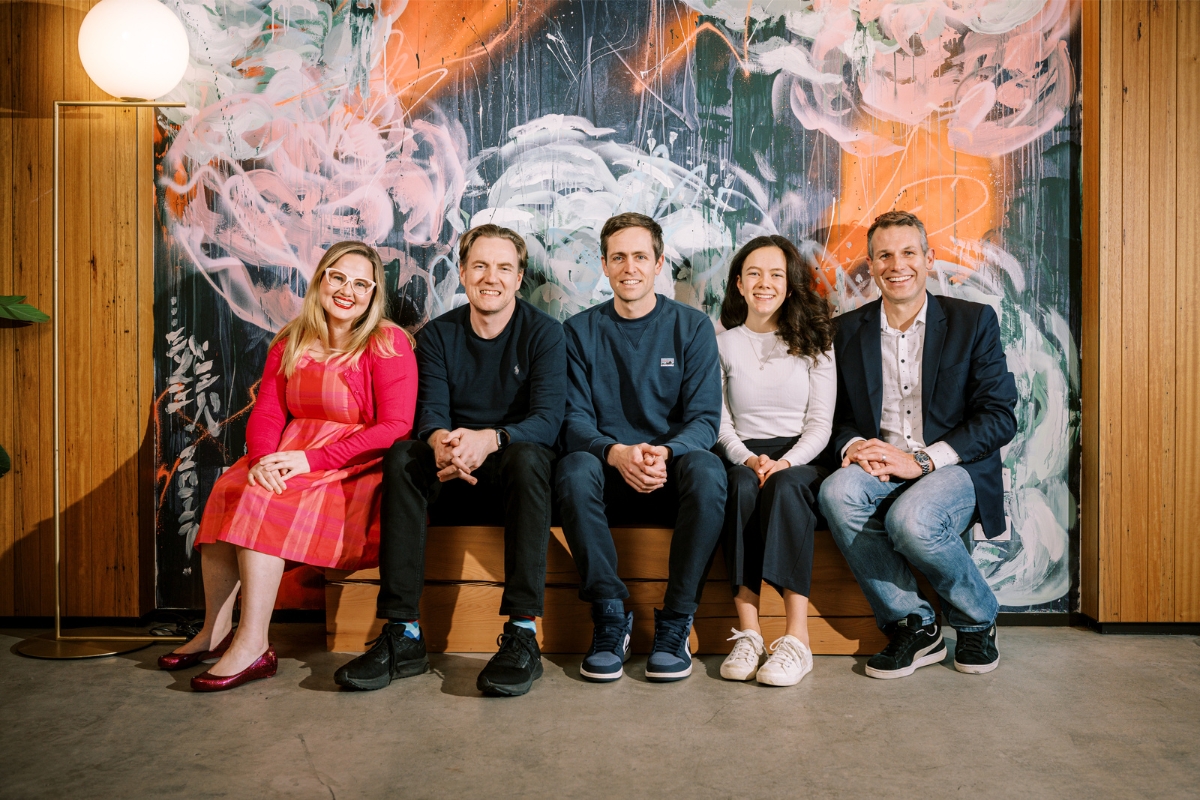 As Australia embarks on its first AI Month, PatientNotes, a leading AI-powered clinical documentation platform, is offering free professional development in association with the Australian Physiotherapy Association on November 20.
PatientNotes is also offering free "lunch and learn" sessions for all Allied Health professionals during Australia's AI Month, which can be booked at a time suitable to the timetabling needs of each practice.

"Australia's AI Month hosted by CSIRO presents an extraordinary opportunity for healthcare professionals to advance their skills and knowledge in the rapidly evolving field of AI," said Darren Ross, Head of Customer at PatientNotes.
Darren is an Australia's AI Month Champion and a seasoned musculoskeletal physiotherapist with 25 years of experience who has personally clocked up over 580 clinical sessions using AI in the past 2 months.
PatientNotes has provided support to over 700 health professionals across Australia with adopting AI and is using this month to highlight the education and support on offer to practitioners and small business owners in the healthcare field.
"As we integrate AI more deeply into our healthcare practices, it's crucial that practitioners have access to quality, continuing professional development training," Mr Ross said.
"PatientNotes is proud to offer this free training during AI Month, helping to ensure that healthcare professionals are not only up-to-date with the latest AI advancements but are also well-equipped to apply these innovations in ways that enhance patient care and operational efficiency," he added.
This initiative aligns perfectly with our commitment to improving healthcare through technology, and we're excited to lead this change," he concluded.

To register for the CPD training free for APA members: https://australian.physio/pd/pd-product?id=9647

To secure a "lunch and learn" for your workplace: https://www.patientnotes.app/demo

AI TALENT AVAILABLE FOR INTERVIEWS ABOUT ANYTHING AI OR HEALTHTECH RELATED:
Darren Ross, Head of Customer
Uses AI as a muskuloskeletal physiotherapist everyday and has staff using it across 3 practices.

Jason Smale, CEO:
Witnessing the burden administration placed on his wife as a Physiotherapist, Jason created PatientNotes to automatically write her Clinical Notes. Recently returned to Australia after a successful decade-long journey with Zendesk in the United States as Senior Vice President of Engineering.

Sarah Moran, Head of Marketing:
After teaching over 2000 high school girls AI skills in partnership with Microsoft, Sarah joins the PatientNotes team to help upskill health practitioners with AI.

Lachlan Donald, CTO:
Lachlan was founding CTO of 99designs and went on to join Buildkite as cofounder and CTO. He is an active angel investor and an advisor to healthtech companies like ADHDLink and Covidence.
About us:
ABOUT PATIENTNOTES:
PatientNotes takes the hassle out of clinical documentation by automatically drafting clinical notes for healthcare professionals based on regular client conversations.
Using speech recognition and generative artificial intelligence (AI), PatientNotes crafts user-friendly clinical notes that are easy to review and finalise.
Importantly, PatientNotes enhances clinical decision making and contributes to quality improvement and clinical care optimisation.
Contact details:
Sarah Moran
Head of Marketing
0430 380 180

Darren Ross
Head of Customer
0413 440 967
Email us anytime: hello@patientnotes.app