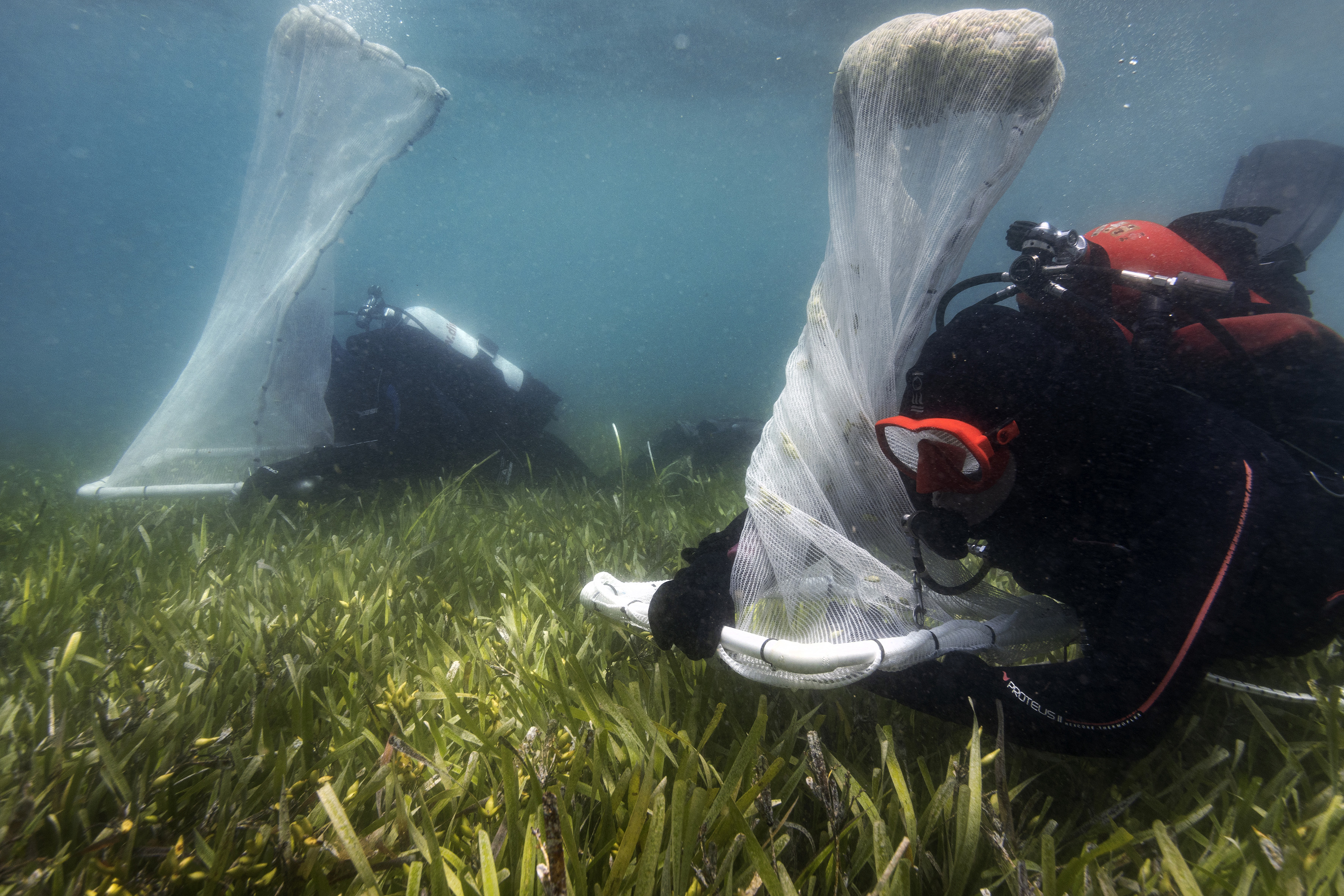 Daiwa Australia today announced its latest partnership with fishing conservation charity OzFish Unlimited throwing its support behind seagrass restoration in Cockburn Sound, WA.
Seeds for Snapper, renowned as the largest community driven seagrass restoration program in Australia is making inroads to restore vital habitat for the beloved pink snapper and numerous other marine species. More than 500 volunteers have registered to help collect 1 million seeds for regeneration this November.
Daiwa is proud to support for the first time the Seeds for Snapper Daiwa community day at Cockburn Power Boats Club, from 1-3pm on Saturday, November 25.
All recreational fishers are encouraged to join the community day, enjoy a sausage sizzle, and participate in a draw for a chance to win an exclusive Daiwa prize pack.
Daiwa Australia's decision to come aboard as a sponsor is testament to its commitment to sustainability of Australia's marine ecosystems and the fishing industry.
"Seagrass ecosystems are vital to the health of our oceans, and at Daiwa, we're deeply committed to safeguarding the marine habitats that nurture the fish our customers treasure," said Brett Habener, Marketing Manager, Daiwa.
"Daiwa understands that the future of the industry rests upon sustainable practices.
"We at Daiwa are steadfast in our belief that there should be a harmonious relationship between recreational fishing and environmental conservation. As such, championing seagrass rejuvenation aligns seamlessly with our core values."
Craig Copeland OzFish Unlimited Founder and CEO, said Daiwa coming on board would help them make this year's project the biggest yet.
"We take immense pride in this new partnership with Daiwa - fantastic news for Cockburn Sound, and, more significantly, a win for snapper and other fish populations in Western Australia.
This partnership marks an exciting chapter for ongoing efforts to restore Australia's seagrass meadows and protect iconic fish species.
If you would like to know more about the project or get involved become a member of OzFish at www.ozfish.org.au or phone 1800 431 308.    

About us:
About OzFish & Seeds For Snapper
Seeds for Snapper is a community-driven initiative dedicated to the restoration of seagrass habitats in Cockburn Sound, south of Fremantle, Western Australia. This crucial marine ecosystem is the second largest spawning ground of pink snapper on the west coast and volunteer fruit collection events will kick off in November. For more information, visit: https://ozfish.org.au/projects/seeds-for-snapper/
Contact details:
If you would like further information, please contact OzFish Unlimited Communications Manager Paul Suttor
0421 491 229 | paulsuttor@ozfish.org.au