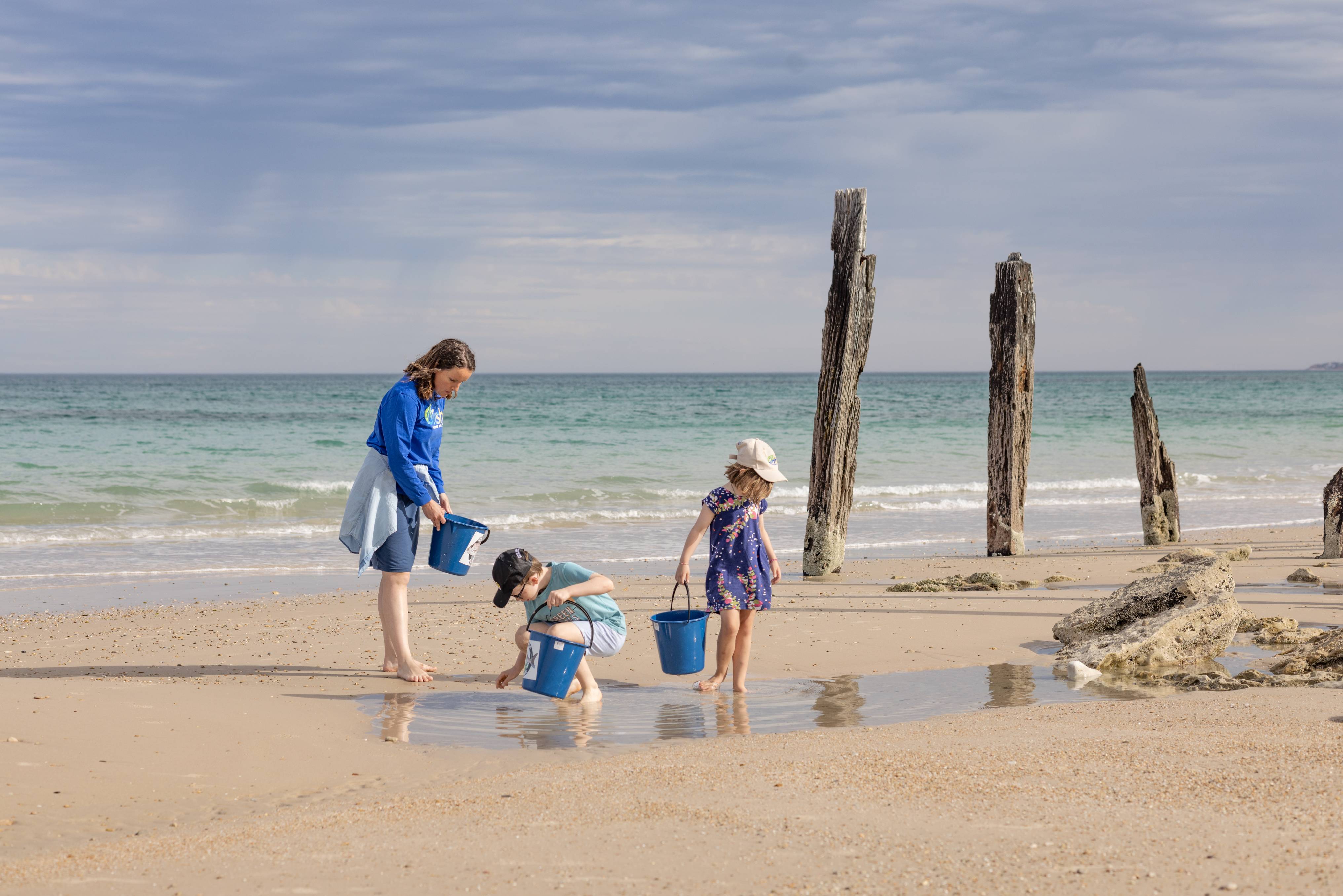 Fish habitat restoration charity OzFish is putting the call-out for volunteers in and around Adelaide to support seagrass restoration.
OzFish is working with Green Adelaide to get volunteers ready for the annual Seeds for Snapper event in December.
Volunteers are needed to collect seagrass fruits along the beach.
The fruits resemble small green bananas and generally float on the surface or get washed ashore along Adelaide's coastlines.
Over 6000 hectares of seagrass meadows have been lost off the Adelaide coast and are vital breeding grounds for a variety of fish and marine life.
They support biodiversity, controls erosion, improve water quality, sustain fisheries, and offer economic and cultural value, all while enhancing the resilience of marine ecosystems and mitigating climate change.
Volunteers can also be involved by helping to sew seagrass seeds into sandbags, sort the fruit or helping on the boats to deploy the seedlings.
"We get people from all walks of life, from retirees to families with young kids on school holidays," Rachel Williams, OzFish's South Australia Project Manager, said.
"It's got a great community spirit behind it - volunteers share alerts notifying others about the sighting of seagrass fruits at specific locations.
"We certainly couldn't do this work without their help to collect the seeds."
Once they have collected volunteers can drop them off at tanks at the Cruising Yacht Club.
The purpose-built tanks circulate the fruit at the correct temperature and encourage the seed to drop ready for planting into the sandbags.
Volunteer registrations are now open via the OzFish website for anyone interested in devoting time to this important cause.
Seeds for Snapper in Adelaide is funded by Green Adelaide and BCF – Boating, Camping, Fishing. Project partners include South Australian Research and Development Institute, RecFish SA, Cruising Yacht Club of South Australia, Estuary Care Foundation and Aquatic Biosecurity.
If you would like to know more about the project or get involved become a member of OzFish at www.ozfish.org.au or phone 1800 431 308.    
About us:
About OzFish
OzFish Unlimited is a national environmental conservation charity established to improve the health of our rivers, lakes and estuaries. It is a member-based organisation dedicated to make our fishing grounds healthy, vibrant and more productive. Their active work includes; habitat restoration such as resnagging, riverbank planting, clean-ups, fishways, shellfish reefs and educational and community capacity building programs.
Contact details:
If you would like further information about the project or to interview Rachel Williams, please contact OzFish Unlimited Communications Manager Paul Suttor
0421 491 229 | paulsuttor@ozfish.org.au