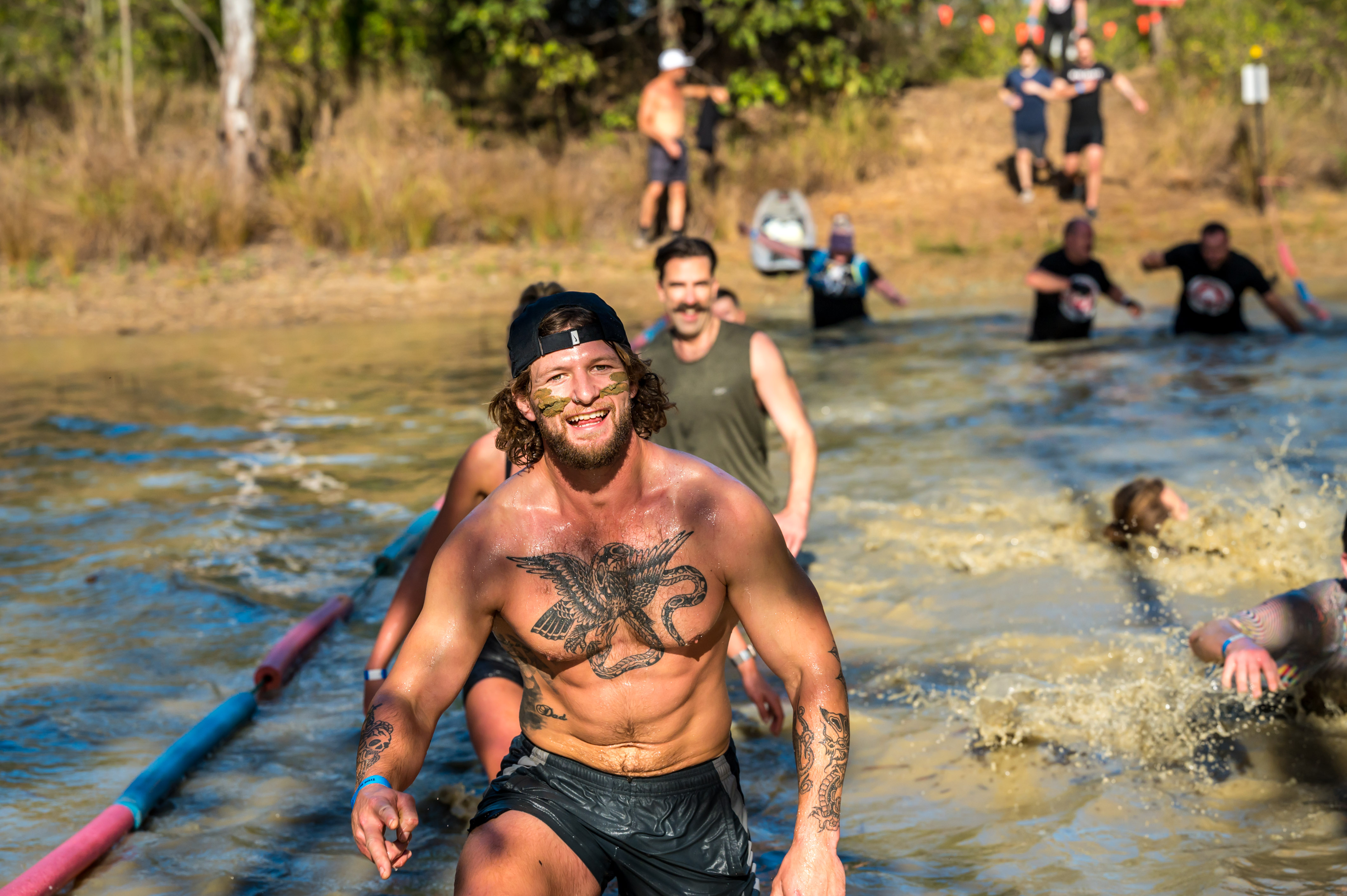 GET READY TO GET GRITTY! TRUE GRIT ANNOUNCES FIRST-EVER VIC LOCATION
The iconic military-style, Australian Special Forces-designed obstacle course is now available in five Australian states
Calling all commandos! True Grit's military-style obstacle course will take place in Victoria for the first time ever in 2024. As Australia's only locally owned and operated obstacle course race, True Grit has built a formidable reputation for its action-packed events, designed by Australian Special Forces.
Since 2012, True Grit has held around 80 exhilarating events across the country that'll get your adrenaline pumping while you're running, jumping, climbing, and sliding. With 30+ world-class obstacles spread across kilometres of some of Australia's most astonishing natural terrain, True Grit provides participants with the ultimate playground in which to test their strength, courage, and determination.
Drawing on over 35 years of combined experience in the Australian Special Forces, True Grit events are designed to physically and mentally challenge participants of all ages and fitness levels - from weekend warriors to elite athletes.
TRUE GRIT 2024
In 2024, True Grit will take place in New South Wales, South Australia, Queensland, Western Australia, and Victoria from March to October.
Glenmaggie, VIC (NEW!), 15 and 16 June
True Grit's new Victorian course is set to take place through the incredibly diverse landscape of Glenmaggie, a striking rural town in the Shire of Wellington. With spectacular coastlines, rivers and lakes, forests, snowfields, and more, this location will make an unforgettable weekend getaway for Gritters.
Dargle Farm, NSW, 2 and 3 March
Situated on the Hawkesbury River in Lower Portland, Dargle Farm provides a picturesque setting complete with grasslands, temperate rainforest, dense swamps, granite escarpments, and towering sandstone cliffs. Conveniently for Sydney-siders, this True Grit location is just under a 1.5-hour drive from the city!
Caudo Vineyard, SA, 20 and 21 April
Located by the Riverland town of Waikerie, Caudo Vineyard is cradled by the banks of the River Murray. With fairytale-worthy woodlands, vineyards, water bodies, and sand dunes, this 1,100-acre property plays host to True Grit's most topographically diverse chapter.
Kooralbyn, QLD, dates to be announced
Only 90 minutes drive from Brisbane and the Gold Coast, the friendly township of Kooralbyn is located in the heart of the Scenic Rim region. This obstacle course boasts breathtaking natural beauty, which sees Gritters make their way through sweeping valleys and mountain ranges with rainforests and streams.
Linga Longa Estate, WA, dates to be announced
Located in WA's stunning South West region, Linga Longa Estate in Southampton features 700 acres of rolling hills, a freshwater dam, mud, and incredible trails with plenty of local flora and fauna to be spotted.
Want to hear more? Visit truegrit.com.au and check out True Grit on socials:
True Grit has also just announced a partnership with Nova Entertainment on the Head Game podcast, hosted by British adventurer and former UK Special Forces soldier, Ant Middleton.
Contact details:
Brittany Bennett McLeod brittany@bennettpr.com.au
Event Information and Marketing
Kate Piatek| kate@truegrit.com.au| 0411 838 643
Tom Gilmartin| tom@truegrit.com.au| 0404 779 880