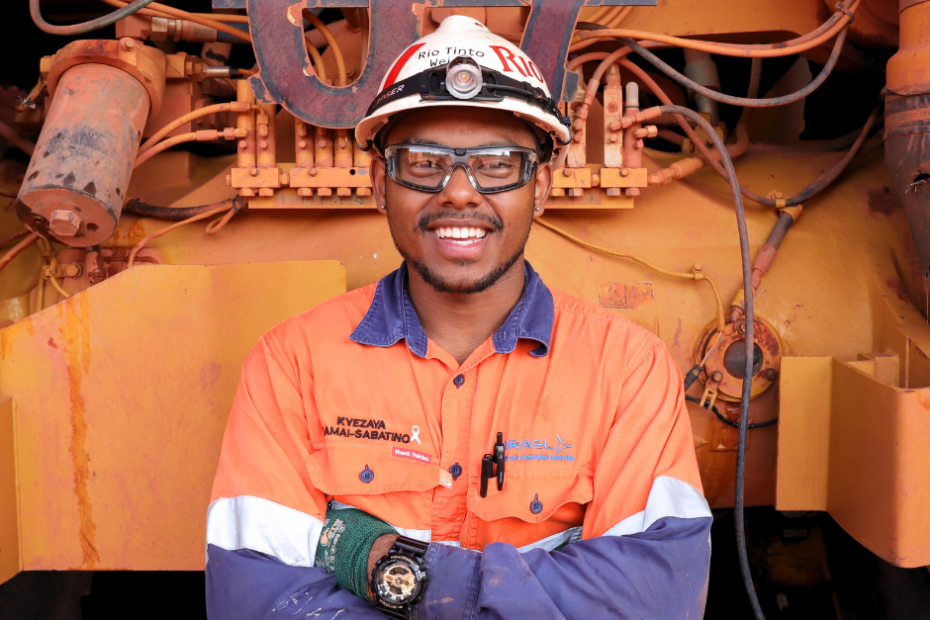 IntoWork Group businesses MRAEL and Mas National are proud to be supporting two of Australia's best trainees at the 2023 Australian Training Awards later this month.
MRAEL school-based trainee and proud First Nations student Kyezaya Namai-Sabatino won the School-Based Trainee Award at the Queensland Training Awards in September. The Napranum resident was recognised for his strong work ethic towards his Certificate II in Engineering and is now undertaking a school-based traineeship in diesel fitting with Rio Tinto, Weipa.
As a school-based trainee, Kyezaya has found working with heavy machinery thrilling, combined with his strong work ethic has seen him excel in learning all the elements of his trade so far. After doing work experience in diesel fitting at Andoom Heavy Equipment Workshop in Weipa, Kyezaya jumped at the opportunity to pursue a traineeship.
"I have a big fascination for heavy machinery, from big trucks, to loaders and dozers on the mine sites. I was eager and motivated from the start to demonstrate high work ethic and commitment to my traineeship. A promise I have made to myself was to do my absolute best and make my family very proud," he said.
MRAEL helped Kyezaya by developing skills to address issues that can impact on his work, schooling and TAFE study. They also regularly checks in how he's progressing in his traineeship, both in theory and on-the-job learning to ensure he has a good scope of the whole industry.
Supported by Mas National, Certificate III in Hospitality Trainee Catherine Jones won Tasmania's Trainee of the Year category in recognition for her commitment to her training and hospitality career. Catherine is a trainee at Cataract on Paterson in Launceston.
Drawn to work with a team that encourages professional training, Catherine has always had a strong desire to grow her knowledge and skills. Through her tenacity and commitment to her role, Catherine has had the opportunity to work beyond the scope of a front-of-house trainee. Her involvement in beverage ordering, stock control, menu design, social media, training and administration has allowed Catherine to expand her skill set and gain exposure to the diverse nature of the hospitality industry.
Catherine intends to complete a Certificate IV in Hospitality, before working towards a Diploma in Hospitality Management.
IntoWork Group CEO Poul Bottern congratulated the winners for their nominations in the national awards, "They're wonderful representatives of their state and demonstrate the value of apprenticeships and traineeships as a career pathway. The IntoWork Australia Group is proud to support the growth of a skilled workforce whether through our apprenticeship service, registered training organisation, group training organisation, our employment and recruitment services or our support programs. We are proud of our trainees and their achievements, and wish them the best of luck in the Australian Training Awards."
All our winners will now go through to the Australian Training Awards being held in Hobart on November 17.