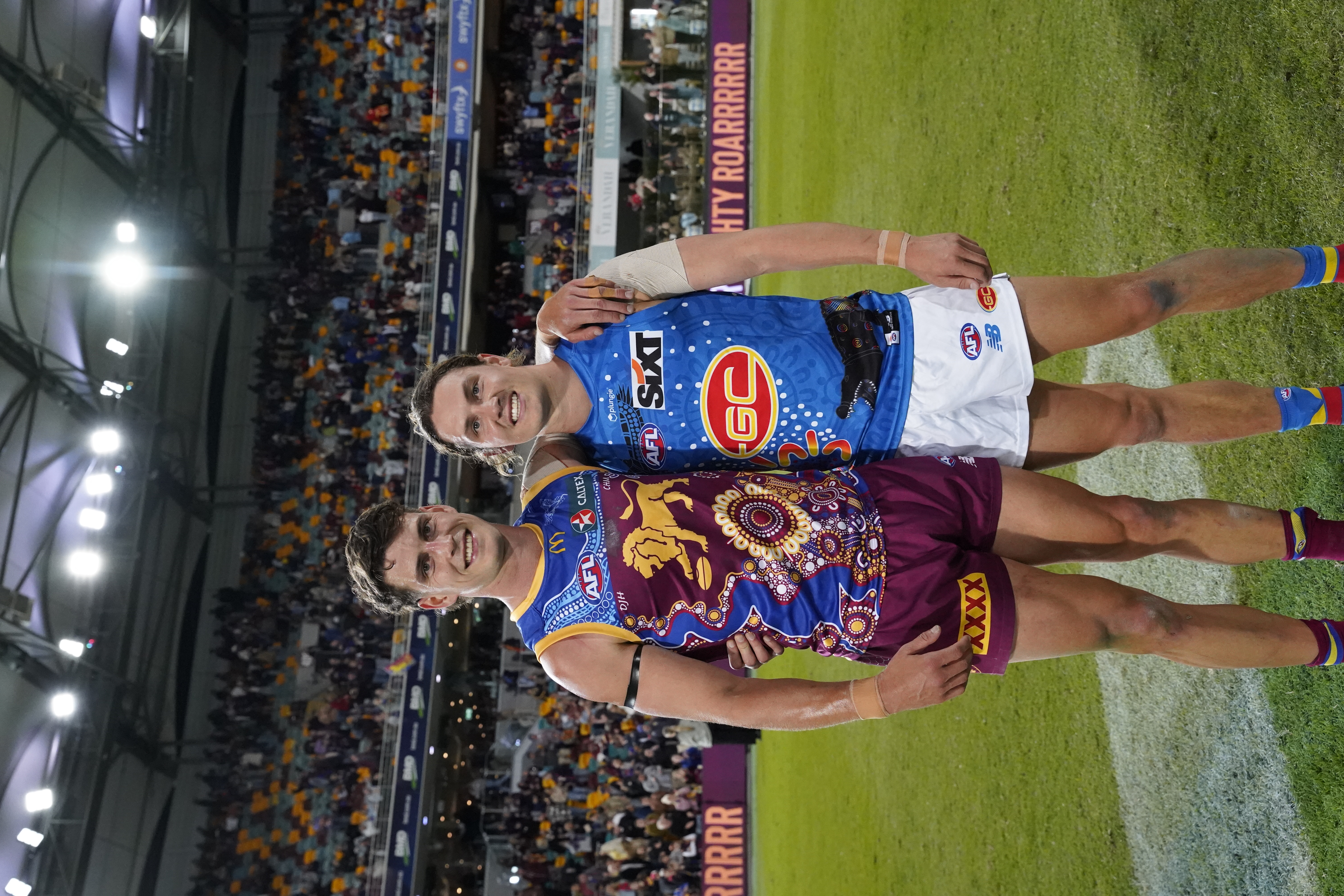 10/11/2023
PHOTO OPPORTUNITY
What: Australian rules footballers Jarrod and Thomas Berry of the Brisbane Lions and the Gold Coast Suns respectively are set to honour their late mum Jedda with a 'Marathon for Mum' in Horsham, Victoria, tomorrow.
Date: Saturday, 11 November 2023 12:00 PM (AEST)
Location: Marathon starts at Dadswell Bridge and concludes at St. Michaels oval, Horsham
Time:
The Marathon for Mum run starts, 8:00am
Anticipated arrival at St. Michaels oval, Horsham, 12:00pm
Marathon for Mum – celebration event, Exchange Hotel, Horsham, 6:00pm.
The Berry brothers and their family were hit hard when they lost Jedda to breast cancer in 2013. Jarrod, Thomas, and Joel Berry will be joined by their best friends Ben Lakin and Will Robertson as they run a 42km marathon, which finishes back in town with post-marathon celebrations.
Marathon for Mum will raise money for Breast Cancer Network Australia (BCNA), which provided their family with overwhelming support during their mum's breast cancer experience.
VIDEO HERE: https://youtu.be/069h496oQUM
GET INVOLVED!
You can get involved by making a donation and leaving your own message of support or bidding in the silent auction. Or, join the multitudes of people who are coming along to join in the fanfare at Marathon for Mum in Horsham!
About us:
Breast Cancer Network Australia (BCNA) is Australia's leading breast cancer consumer organisation. BCNA provides information and support to those diagnosed and their supporters, opportunities to connect with others going through a similar situation and work to influence a stronger healthcare system to ensure all Australians affected by breast cancer receive the very best care, treatment and support.
Contact details:
Rachael Stewart
Media and Communications Manager
0419 878 005