A MONSTER 'underwater cyclone' sitting just 50km off the coast of NSW has sparked fears it will inflict a devastating marine heatwave for Sydney's waters.
On Wednesday, at 11am on Bondi Beach, surfers and scientists will team up for a visually-striking photo opp to raise awareness of the dire impacts climate change and the coming ferocious summer heat will have on Australia's oceans and iconic beaches.
They will call a 'Code Blue Emergency' to support the launch of a new Climate Council report on ocean warming and its serious consequences for Australia, titled: Code Blue: Our Oceans in Crisis.
Recently shot b-roll underwater footage and broadcast-quality interviews with scientists inspecting the reef (from Monday) are available for media use.
MEDIA OPPORTUNITY
Who

: Pro surfer Adrian 'Ace' Buchan, Climate Council Director of Research Dr Simon Bradshaw, Longboard tour surfer Tully White and a group of surfers

When:

11am (AEDT), 8 November

Location:

Bondi Beach (north end), comments from spokespeople at 11am, photo opp by the water from 11.15am.

Vision:

Surfers will stand with a Code Blue Emergency banner to make a visual statement about the grave threat the oceans are facing this coming summer.

Media contacts:

Lydia Hollister-Jones 0448 043 015 or Jemimah Taylor 0478 924 425.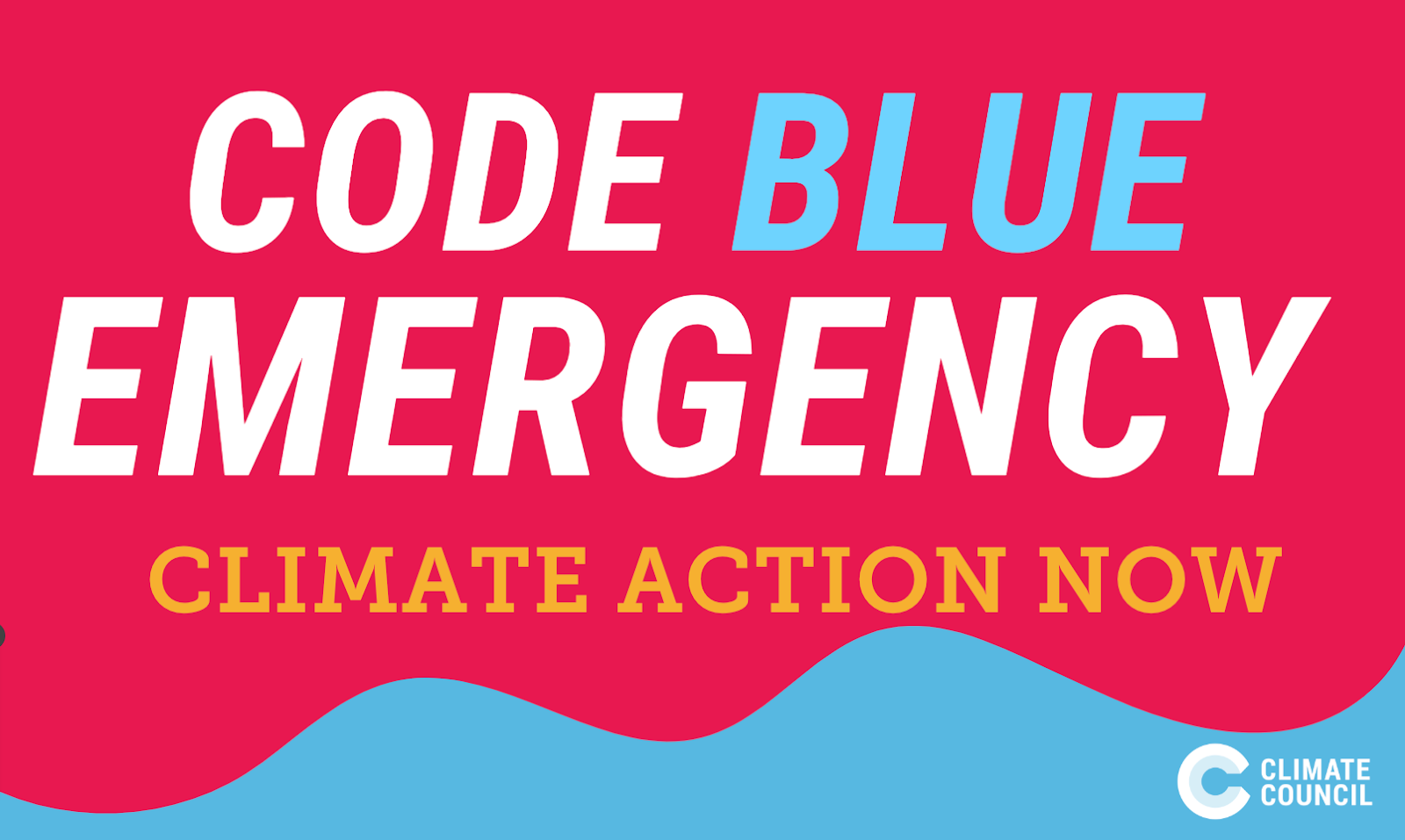 About us:
The Climate Council is Australia's leading community-funded climate change communications organisation. We provide authoritative, expert and evidence-based advice on climate change to journalists, policymakers, and the wider Australian community.
For further information, go to: climatecouncil.org.au
Or follow us on social media: facebook.com/climatecouncil and twitter.com/climatecouncil
Contact details:
Contact Lydia Hollister-Jones on 0448 043 015 or Jemimah Taylor 0478 924 425.