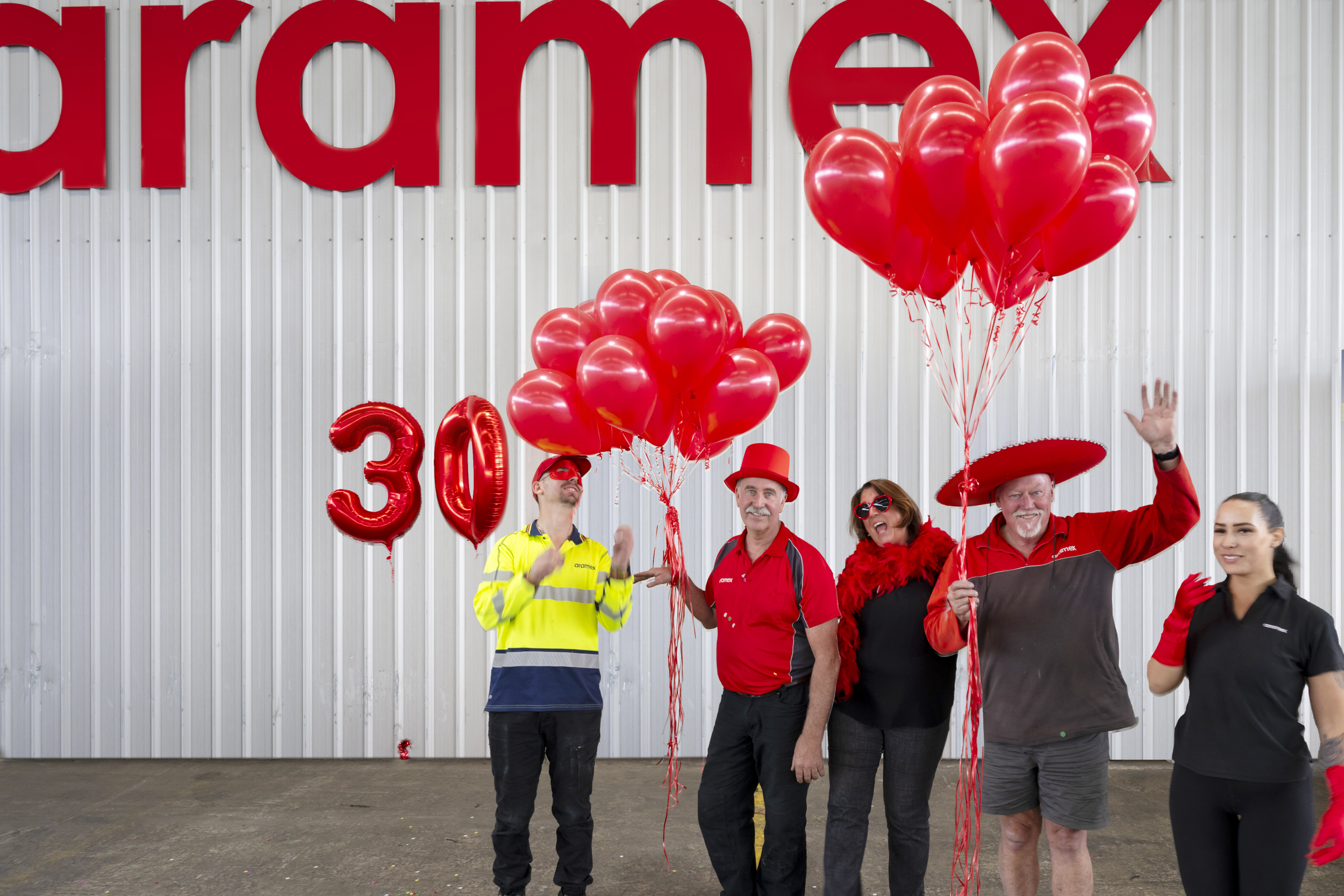 A 30th birthday has just been signed, sealed and delivered for Aramex in Australia, much to the delight of its Geelong representatives Robyn and Steve Fisher.
The Fishers took over the franchise in 2010 and have worked hard to see rapid business growth, including to cover Ballarat.
"Decades of growth takes a lot of commitment and hard work, especially given all the changes in technology," Mrs Fisher said.
"Our customers used to ring for quotes (which took a lot of time to prepare), then pay by cheque or cash … nowadays it's all online so we have more time to focus on our core business – getting parcels delivered quickly and carefully," she said.
Thanks to the pandemic, even their octogenarian customers (yes, really!) are now tech-savvy.
"Who knows what the future will bring in our fast-moving industry?" Robyn said.
The Fishers' Geelong business is among 29 Aramex regional franchises across the nation.
More than 1,000 Courier Franchisees work with Regional Franchisees like the Fishers to deliver packages for more than 25,000 customers across the country.
They include people like South Geelong Courier Franchisee Pete Kelly who's been in the job for an impressive 17 years and still loves his work.
Recently retired from his role as a lifesaver with the Wye River Surf Club on the iconic Great Ocean Road, Mr Kelly said his work ensures he still keeps fit.
"It's hard work at times – like everything - but I really enjoy it," Pete said.
PIC 1 (left to right): Geelong Aramex depot supervisor Adam Hausler, Steve and Robyn Fisher, Pete Kelly and customer service representative Jess Duance celebrate the company's 30th birthday.
PIC 2: Aramex Geelong Regional Franchisees Steve and Robyn Fisher.
PIC 3: Veteran Courier Franchisee Pete Kelly is in the driver's seat with Robyn and Steve Fisher.