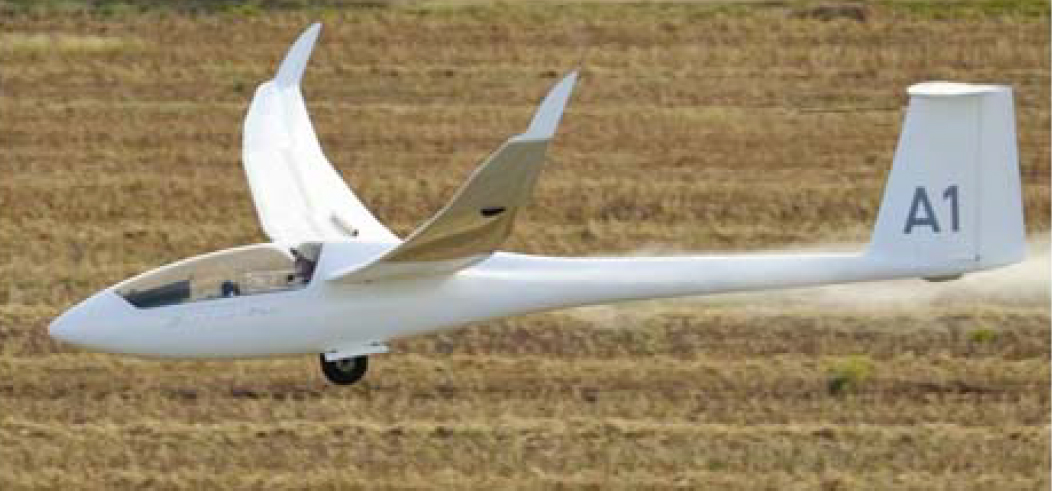 The 37th FAI World Gliding Championships will be held in Narromine, New South Wales, 2 - 16 December 2023. Eighty competitors from 21 nations will compete in the greatest sport event in the world.
The competition will see 80 high performance gliders racing over central NSW for periods of 3 to 5 hours, covering distances from 300 to 500km. The winners of each race will accumulate points. The pilots with the highest point score at the end of the competition will be declared World Champions in three classes of racing.
Australian Team
As host nation, the Australian team will have two pilots in each class. Each team member is an Australian National Champion and has competed in previous World Gliding Championships in Europe and the USA.
The Australian Team
Standard Class
Bruce Taylor – Tamworth NSW
Greg Beecroft – Perth WA
15M Class
Adam Woolley – Brisbane Qld
Tobi Geiger – Melbourne Vic

Club Class
James Nugent – Alice Springs NT
Daniel Summers – Melbourne Vic
For full biographies, pilot photos and interviews, please contact Sean Young media@wgc2023.com.au
ECONOMIC BOOST FOR COUNTRY NSW
The World Gliding Championships will give a major boost to Narromine and New South Wales with competitors and their teams flying in from all around the world. In addition, visitors from across Australia will visit Narromine to watch the drama of the contest and soak up the championship atmosphere.
Narromine previously hosted the 2015 Junior World Gliding Championships. Narromine's greatest advantages are the facilities available to host such a large event – a full-sized airfield with access to cultural services and easy walking distance from a large town.
ABOUT
The 37th World Gliding Championships 2023, Narromine, for Standard, 15 M and Club classes is the most prestigious and competitive gliding competition in the world. This event is organised by Gliding Australia, the peak sporting body, under the auspices of the FAI (Federation Aeronautique Internationale) which is the worldwide body for sport aviation.
Gliding
The sport of gliding is an exhilarating, spectacular and serene flying experience. Gliders take to the air like birds with wings outstretched, soaring on rising air currents, immersed in three dimensional space and flying silently with an eagle's view of the world.
Men and women of all ages can learn to fly gliders. In Australia you can fly solo from the age of 15 and some pilots continue gliding into their eighties. It is never too late to learn to glide and many pilots take up the sport in their 40s, 50s or even 70s.
The modern glider is a sophisticated, highly aerodynamic aircraft without an engine, designed to travel at speeds approaching 300 kph and capable of heights in excess of 10,000 metres.
WORLD GLIDING CHAMPIONSHIPS
37th FAI World Gliding Championships
2-16 December 2023
Narromine NSW
Visitors welcome - Gliders - Simulators - Family friendly - Great day out
CONTACT Sean Young media@wgc2023.com.au Tel 0490 502 323 for more information and high resolution photographs, media access and interviews.
Key Facts:
WORLD GLIDING CHAMPIONSHIPS
World Gliding Championships
2-16 December 2023
Narromine NSW
https://wgc2023.com.au
Contact details:
CONTACT Sean Young media@wgc2023.com.au Tel 0490 502 323 for more information and high resolution photographs, media access and interviews.