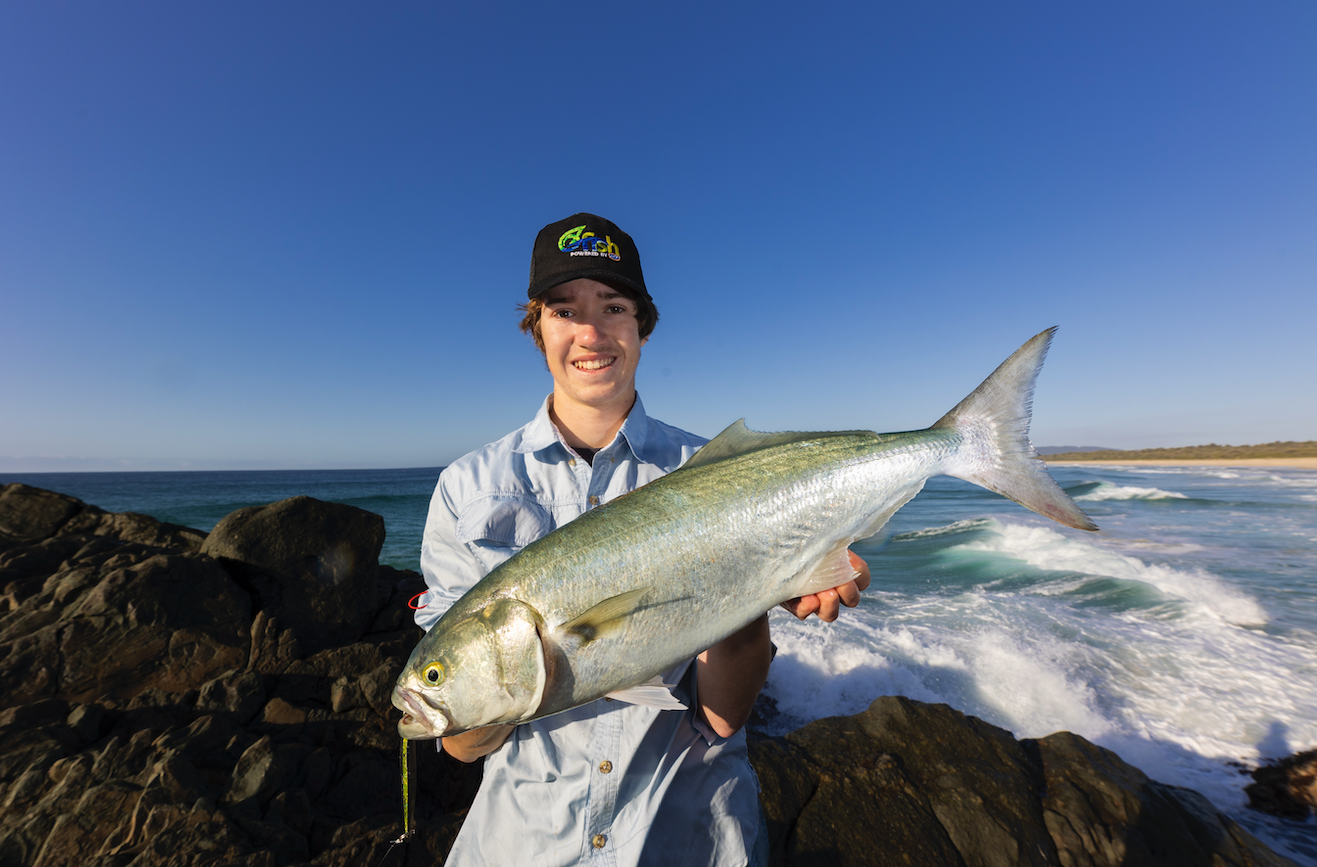 Recreational anglers surrounding the Richmond River are invited to OzFish's latest fish talk at Ballina Surf Club on Thursday 30 November. It is the latest in OzFish's Fish Talk series that brings leading experts to share their knowledge with recreational fishing communities across Australia. 
Attendance is free, and catering and lucky door prizes are provided.
Richmond River is graded as the NSW river with the worst water quality and has further suffered with the adverse effects of recent droughts, fires and floods. OzFish has organised this free event to connect the community with leading minds and highlight the waterway's current challenges while looking through the sustainable fishing lens for future generations.
Commencing at 5:30pm OzFish will provide local anglers with a chance to better understand the research behind species they love to catch, as well as finding out fishing tips with a local fishing guest speaker. 
"This event isn't just about information; it's about forward thinking and solutions," said OzFish Senior Project Officer Taylah Kirk.
"The Richmond River is the heartbeat of towns like Ballina, Lismore, and Woodburn that rely on this incredible waterway for contributions to the region's economy, health, and recreation."
"One of the key items for discussion is to update local fishers on the plight and progress of the Tuckean Swamp. It's a hugely important place for fish, it's the Richmond River's largest coastal wetland and it's in such poor health," said Cassie Price, OzFish's Director of Habitat Programs, and one of the speakers for the event.
"There is a complexity to restoring it to good health, and we really want people to know more about that, but solutions are within reach."
Cassie Price, OzFish, will delve into the plight and progress of the Tuckean Swamp;

Chrisy Clay, Rous County Council Flood Mitigation Manager, will explore the history of the Richmond River estuary and floodplain;

Jim Tait from Econcern Consulting strategies to reintroduce the endangered Eastern Freshwater Cod into the Richmond;

NSW DPI Marine Estate Management team will share insights on the river's health and the government's ongoing restoration effort;

Local Recreational Fisher will provide tips, tricks and insights into fishing the Richmond
When: November 30, 2023, 5:30pm to 8:30pm
The project has been funded by the NSW Recreational Fishing Trust. If you want to know more about the project or get involved, join OzFish online at www.ozfish.org.au or contact 1800 431 308.
Jonathon Bleakley | Media Manager - OzFish Unlimited
About us:
About OzFish
OzFish Unlimited is a national environmental conservation charity established to improve the health of our rivers, lakes and estuaries. It is a member-based organisation dedicated to make our fishing grounds healthy, vibrant and more productive. Their active work includes; habitat restoration such as resnagging, riverbank planting, clean-ups, fishways, shellfish reefs and educational and community capacity building programs.
Contact details:
If you would like further information about this event, please contact OzFish Unlimited media manager Jonathon Bleakley.
0402171914 | jonathonbleakley@ozfish.org.au