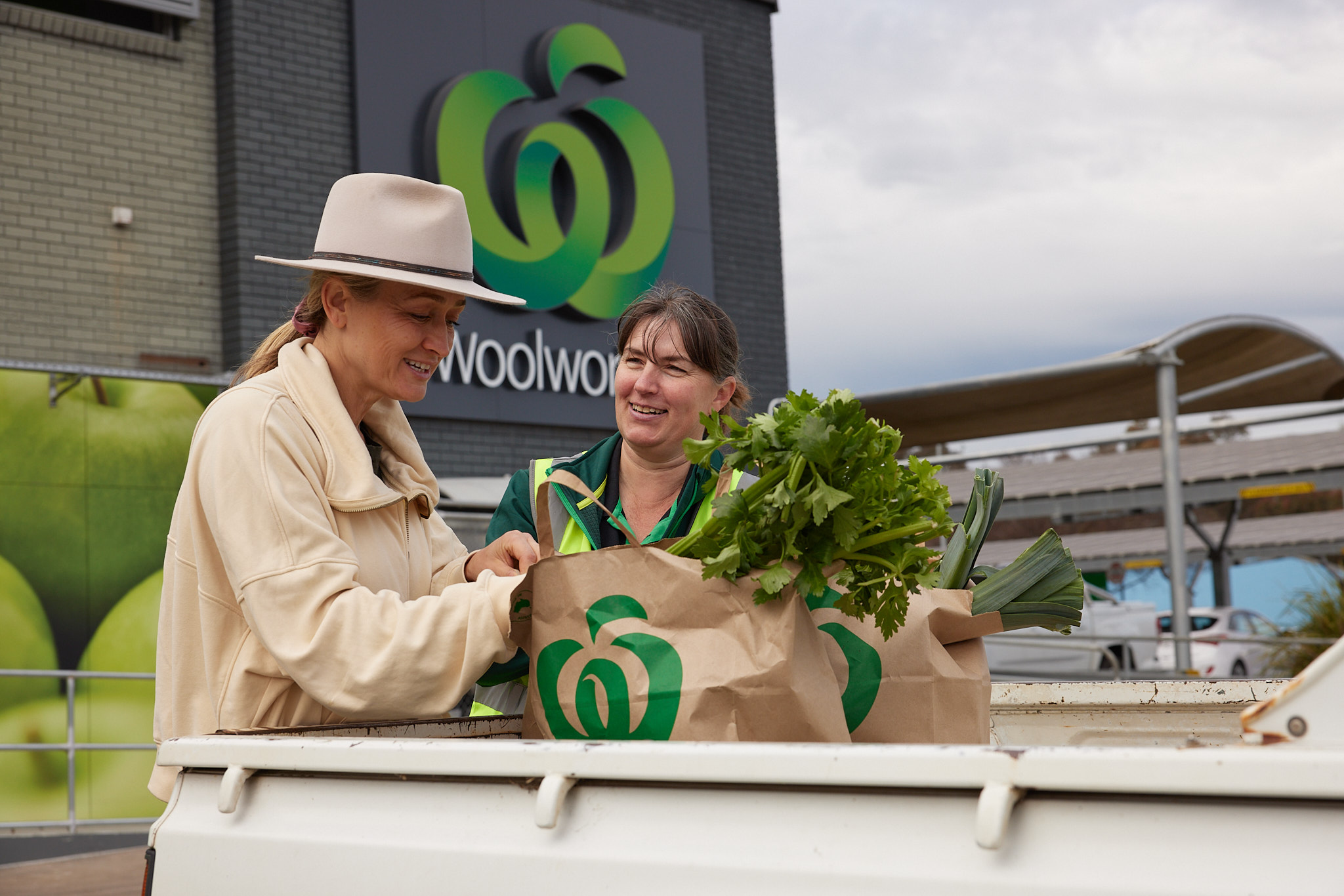 Friday, 17 November 2023: Woolworths Group has released new economic research which quantifies the impact of its stores, supply chain and supplier relationships in regional Australia, finding that the nation's largest retailer contributes almost $10 billion annually to the regional economy.
This week Woolworths Group has marked National Agriculture Day with the release of its 2023 Regional Report detailing its role in rural and regional communities - so many of which are built around Australia's agriculture industry.
According to independent economic analysis from Mandala, almost $10 billion was injected into regional communities by Woolworths Group in F23 - made up of $2.9 billion of direct contribution and $7 billion through its partnerships with regional suppliers.
The research found that Woolworths Group supports 105,000 jobs in regional Australia, employing 47,500 team members and indirectly supporting another 57,500 jobs.
The report outlines not only the scale of Woolworths Group's impact employment - representing around 17 per cent of all retail workers in regional Australia - but the opportunities it provides for underrepresented groups, such as youth, women and First Nations Australians.
Across all three groups, representation in Woolworths Group's regional workforce is greater than the regional average, with the proportion of:
team members aged between 15-24 more than double the regional average,
women 25 per cent higher than the regional average, and
First Nations team members 11 per cent above the regional average.
Woolworths Group CEO Brad Banducci said: "Regional Australia has been a pivotal part of our story since we first opened the doors at our store in Ipswich in 1929, and we today have 400 locations across the regions.
"What we do every day in our stores across the country would not be possible without the farmers, producers, processors, wholesalers and transport partners who help us bring the best of Australian fresh food to millions of customers.
"We are proud to serve hundreds of Australian communities from Mount Isa to Albany, and to be contributing to the livability of vital agricultural centres and regional towns through food security and employment.
"One of the most rewarding parts of our presence in these communities is the role we play in youth employment, where our stores can act as a springboard from entry level jobs into meaningful and rich careers with Woolworths and other employers."
In the next five years, Woolworths Group is expected to invest more than $330 million in 29 projects in regional Australia, including updating existing stores and developing new retail spaces which also provide co-location opportunities for other retailers.
This investment pipeline in regional locations represents around 21 per cent of the entire retail sector's forecast total capital expenditure Australia-wide, and is expected to generate more than 1,800 jobs in construction.
More than 750 of these construction jobs will be in regional Victoria and around 560 will be located in regional Queensland as Woolworths works to deliver the infrastructure to continue serving growing regional communities.
The 2023 Woolworths Group Regional report is available for download here, providing additional insights on its contribution to regional communities, the volume of produce it purchases from Australian farmers and case studies on its role in responding to natural disasters.
- ENDS -
Notes to Editors
Woolworths Group and agriculture by the numbers (in F23):
831m kg or $3.6b fruit and veg purchased from Australian growers

485m L of Australian fresh milk sold

144m kg Australian beef purchased

37m kg Australian lamb purchased

55m kg Australian pork purchased

171m kg Australian chicken purchased

$2b+ Australian red meat purchased

1.1b Australian eggs sold

$429m Australian seafood sold
Note: 100 per cent of Woolworths' red meat, chicken, eggs and milk are Australian-sourced, and 96 per cent of its fruit and vegetables are Australian grown thanks to the retailer's Australia First Fresh Sourcing Policy.
Contact details:
For further information please contact Woolworths Group PR & Media on (02) 8885 1033 or media@woolworths.com.au