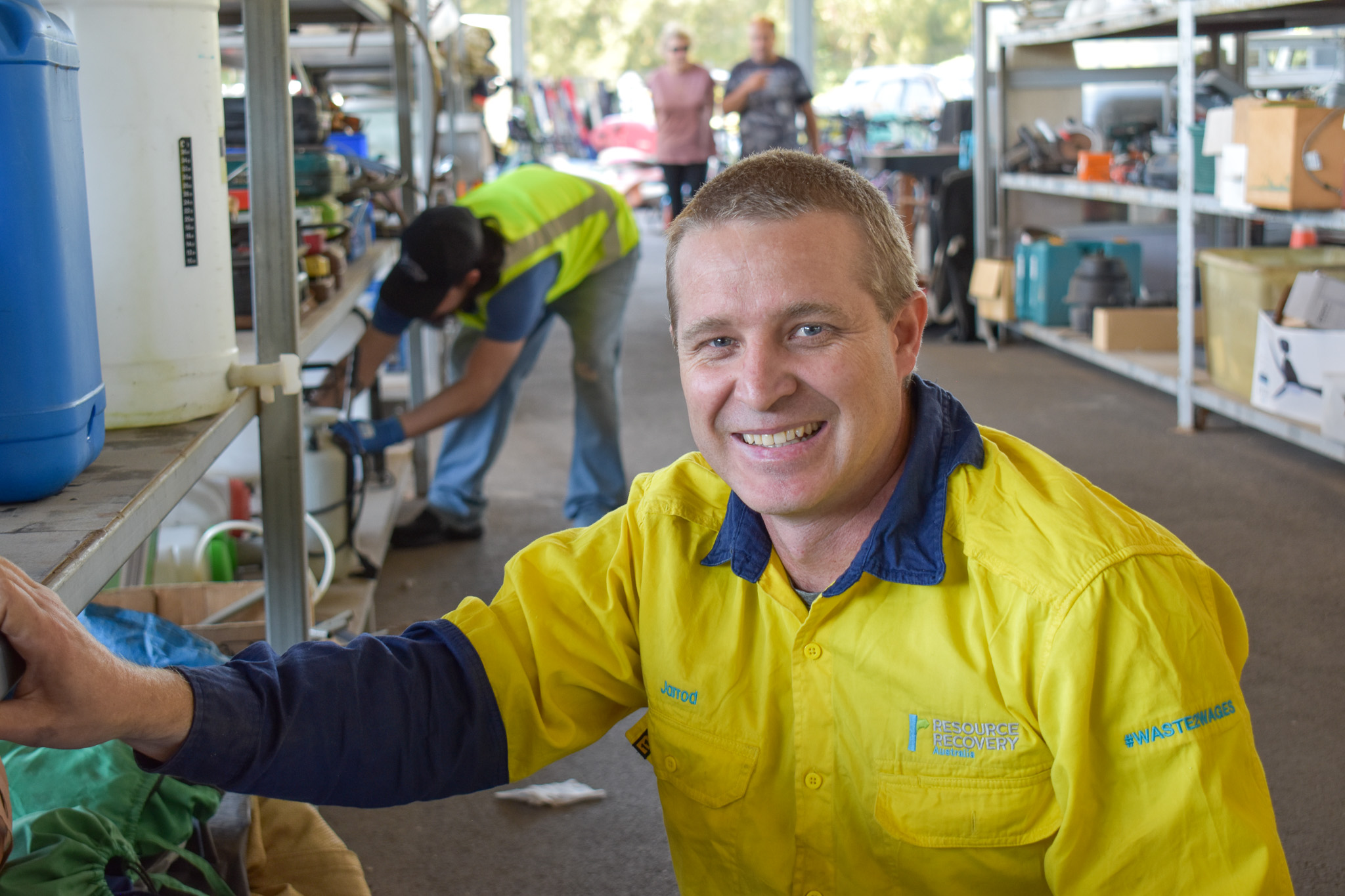 This National Recycling Week, Reviva Dunmore is seizing the opportunity to highlight the crucial role of reuse and the simple steps everyone can take to support the circular economy.
Jarrod Roskell, Reviva Dunmore Manager highlights the environmental and community benefits of choosing reuse over recycling.
"When you shop second hand, you're keeping precious resources like textiles, metals and plastics in our economy, reducing the demand for new products and materials, " Mr Roskell explains.
Reviva Dunmore is operated by Resource Recovery Australia (RRA), a not-for-profit, social enterprise that works to divert waste from landfill to create employment and training opportunities for locals experiencing barriers to work.
"In the last Financial Year, RRA worked with communities and councils nationwide diverting over 11,965 tonnes of waste from landfill for reuse and recycling," Jarrod proudly stated.. "That's the equivalent of over 1,196 garbage trucks full of waste that is not going to landfill. It's a significant win for our environment.
"We served 15,000 people at Reviva Dunmore alone in FY 22/23, over 26% more than last year. Our Illawarra community have played a part in this incredible waste diversion result."
In the spirit of National Recycling Week, Jarrod delivers a compelling message: "We can all make small changes to be more sustainable and reduce our environmental impact. First, reduce consumption, buy quality items and prioritise maintenance and repair. Then embrace reuse through upcycling, buying and selling second hand, creating a truly circular economy. Once we have reduced and reused, it's time to recycle what's left so it can be transformed into new products."
Reviva Dunmore is not just a Reuse Shop; it is also home to "The Tinkerage," a community engagement space dedicated to upskilling and educating the local Illawarra community. Locals can participate in drop-in repair and upcycle sessions every Thursday and Friday, as well as monthly upskilling workshops.
Jarrod Roskell invites everyone to participate, saying, "The Tinkerage is a unique place where everyone is welcome to learn new skills, explore reuse and upcycling, and contribute to a more sustainable future"
For those eager to get involved everyone is welcome at Reviva Dunmore and The Tinkerage at 44 Buckleys Rd, Dunmore.
About us:
Resource Recovery Australia is a not-for-profitl social enterprise that works in waste management to keep waste out of landfill, create jobs and training opportunities for people experiencing barriers to employment, and to engage and connect people in our communities. RRA operates in NSW, QLD and the ACT.
Contact details:
Amanda

Henderson
Marketing and Communications Specialist
m: 0422 937 802