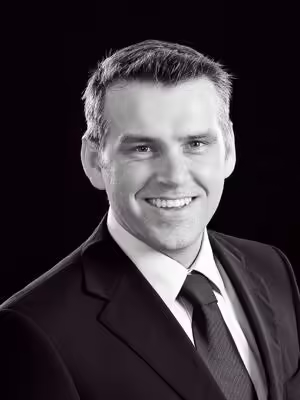 Servatus Limited, an Australian biopharmaceutical company delivering leading novel autoimmune and microbiome therapies, is pleased to announce the appointment of Mr Mark Williams as Chief Executive Officer.
First joining Servatus as a Non-Executive Director in February 2018, Mr Williams was appointed Chief Financial Officer and Executive Director in July 2018. Prior to joining Servatus, he had a long and successful career in investment banking, spending two decades with Macquarie Bank in senior roles in Sydney, London, and South America, ultimately leading Macquarie in Brazil.
Mr Williams said he was deeply honoured to step into the CEO role at Servatus and build upon the legacy of Dr Wayne Finlayson, the Company's Co-founder and CEO who passed away in September. "Wayne was a visionary and I am proud to build upon his ground-breaking work in microbiome-based therapeutics."
"Servatus is an exciting and dynamic business, with significant developments underway across our clinical program and our over-the-counter consumer products business, biomiq. We have several key inflection points over the coming 12 months that I'm confident will further cement our position as a leading microbiome-based therapeutics company globally."
Servatus is progressing its comprehensive clinical program for its live biotherapeutics. Currently four clinical trials are in progress for insomnia, IBS-C, Helicobacter Pylori and Rheumatoid Arthritis, with a number of important data readouts expected in H1 2024.
Additionally, Servatus' new biomiq skincare range expands Servatus' biomiq product portfolio, which already includes a range of powdered OTC TGA-listed biotherapeutics that target specific health complaints, including constipation and bloating.
About us:
About Servatus | www.servatus.com.au
Servatus Ltd is an unlisted public biopharmaceutical company focused on creating safe, effective, and reliable microbiome-based therapeutic drugs to treat several chronic and debilitating autoimmune diseases, as well as non-antibiotic treatments for bacterial infections.
In addition to drug research and development, and ongoing clinical trials, Servatus also owns a state-of-the-art production facility. This facility means Servatus is able to oversee all aspects of the research development and production pipeline and ensure that its live microbial biotherapeutic drug candidates are made to the highest-standard and specifications, and removes the logistical uncertainty often associated with outsourcing manufacturing.
Contact details:
MEDIA
For further information please contact:
Jack McLintock
jack.mclintock@irdepartment.com.au
+61 450 608 022