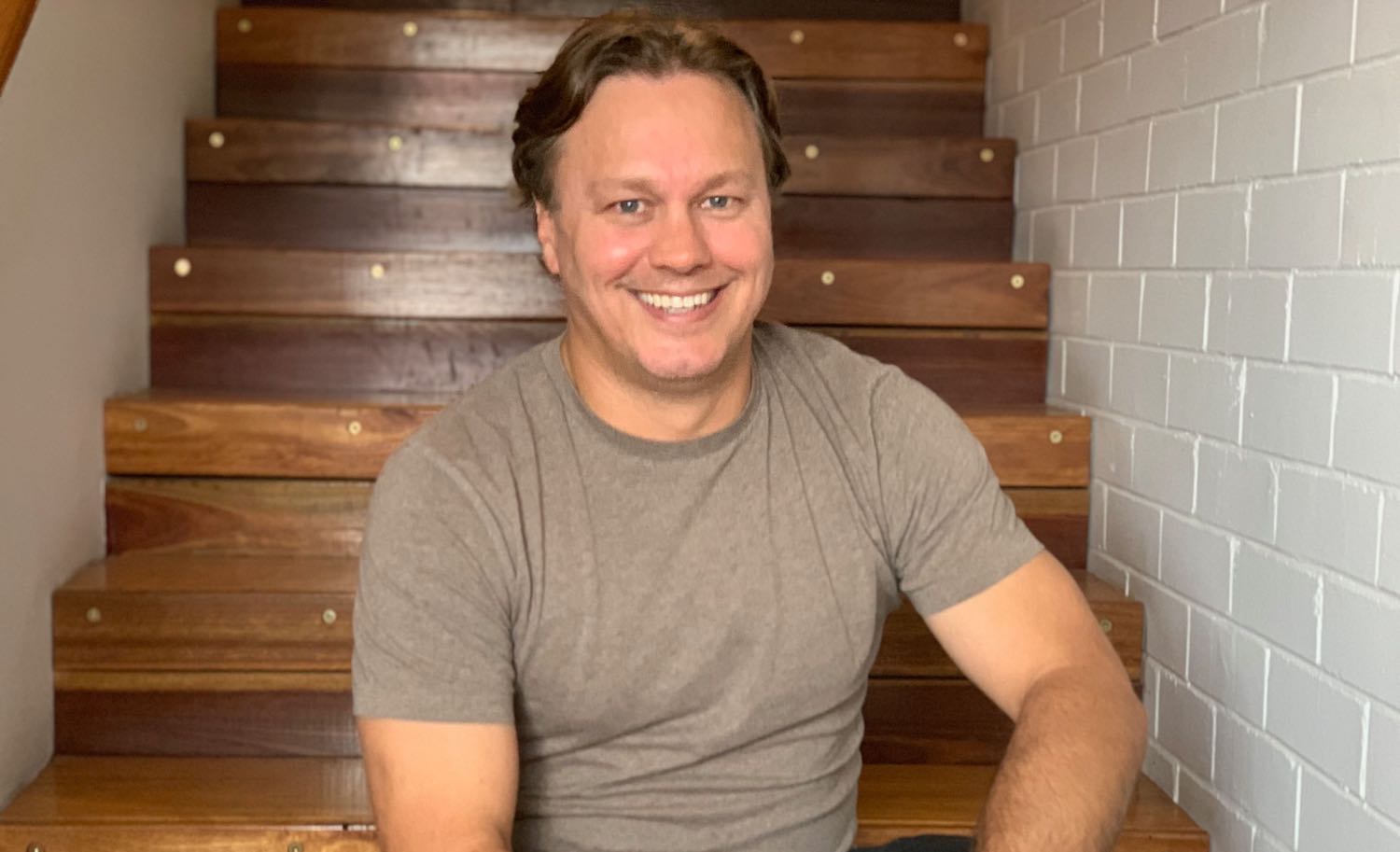 He's sold 28 million event tickets and is at the helm of thousands of events needing their tickets sold pronto. Not bad for a 16-year-old Brisbane boy who was sneaking into live music gigs just to get up close and personal with the underground bands of the 90's.
Stuart Field, 45 is the managing director of Oztix – Australia's Largest Independent Ticketing Company, who celebrate 20 years in business this November 2023.
A self-confessed 'metal head', Stuart spent his youth working every weekend at music festivals as an intern, whilst studying 'leisure management' at university. He worked front gates manually checking in artists and vendors, site logistics and after a few years got his event management break at just 20 years of age while working for the esteemed festival manager Brian Chladil, aka Smash. The intern and infamous manager formed a solid bond, and for many years they worked as site and event managers for major events ranging from Schoolies Week (Gold Coast), the Olympic Torch Relay (Queensland), through to the biggest music festivals in the country including Splendour in the Grass, Livid, Soundwave and Big Day Out.
They also managed hip hop band Resin Dogs and their record label Hydrofunk Records, promoting and booking them to tour nationally and globally before securing them a record deal in 2000 with Virgin Records/EMI.
It was this grass-roots involvement as band and event managers where they saw a gap in the ticketing market that wasn't being serviced by the major ticketing companies of the day – the middle market of venues and promoters.
In 2002 a business model was birthed and pitched, only to be denied time and time again by the big banks for an online merchant facility so they could process credit card payments for ticket sales. E-Commerce was in its infancy in the Australian banking industry, and only accounted for a small percentage of credit card transactions, with EFTPOS dominating the day.
It was Stuart's father, Bruce Field, who backed the business and lent the company $150,000 cash to secure an online merchant facility. It was a lot of money, but Stuart only 25 years of age, backed himself with business partner Brian Chladil, and Oztix was finally launched in November 2003, selling tickets to a small live music gig in Brisbane at The Zoo.
The landscape today at Oztix is very different, with banks now lining up to get a piece of their two million ticket sales annually. But in true Oztix humility, the one thing that hasn't changed is Stuart loyalty to those who first supported the business including that same bank, his 20-year clients such as The Zoo, and his deputies who have racked up a decade plus career alongside him.
The company has had its growing pains over the years, including foreign owned ticketing competitors entering the market, and the COVID axe that cut the lifeblood of the live events industry on Friday 13th March 2020.
However, under Stuart's leadership the company is in its strongest position ever, with 50 full time staff and hundreds of casual employees. This year Oztix expanded its business portfolio and markets, with the acquisition of regional ticketing company Local Tickets, now rebranded as Localtix.
Stuart is both an entrepreneurial visionary and altruist and is still as passionate as ever about the live events industry. He may not need to sneak into clubs anymore, but you will still find him left of stage checking out emerging artists and new festivals. He's also backing regional events with promotion and event delivery, so the events can grow and provide the much needed economic injection of regional tourism dollars.
Stuart was recognized by his peers this year, being presented with an 'Outstanding Contribution by An Individual Award' at BIGSOUND 2023 by QMUSIC.
Business partner Brian Chladil is a company director and still works in the business, liaising daily with music promoters to secure ticketing deals for major events. Brian was also presented with an 'Outstanding Contribution by An Individual Award' at BIGSOUND 2023 by QMUSIC.
ENDS
Key Facts:
He's sold 28 million event tickets.
At just 25 years of age he battled the banks and scaled the business of live gigs to become Australia's Largest Indepdent Ticketing Company.
About us:
Oztix is a privately owned Australian company with its HQ in Brisbane.
Oztix sells 2 million tickets a year to events all over Australia.
Oztix provides ticketing, technology, marketing, data, event delivery and revenues.
Contact details:
Kristen Goldup
Brand Director
Oztix powering Localtix
0448 466 669
kristeng@oztix.com.au