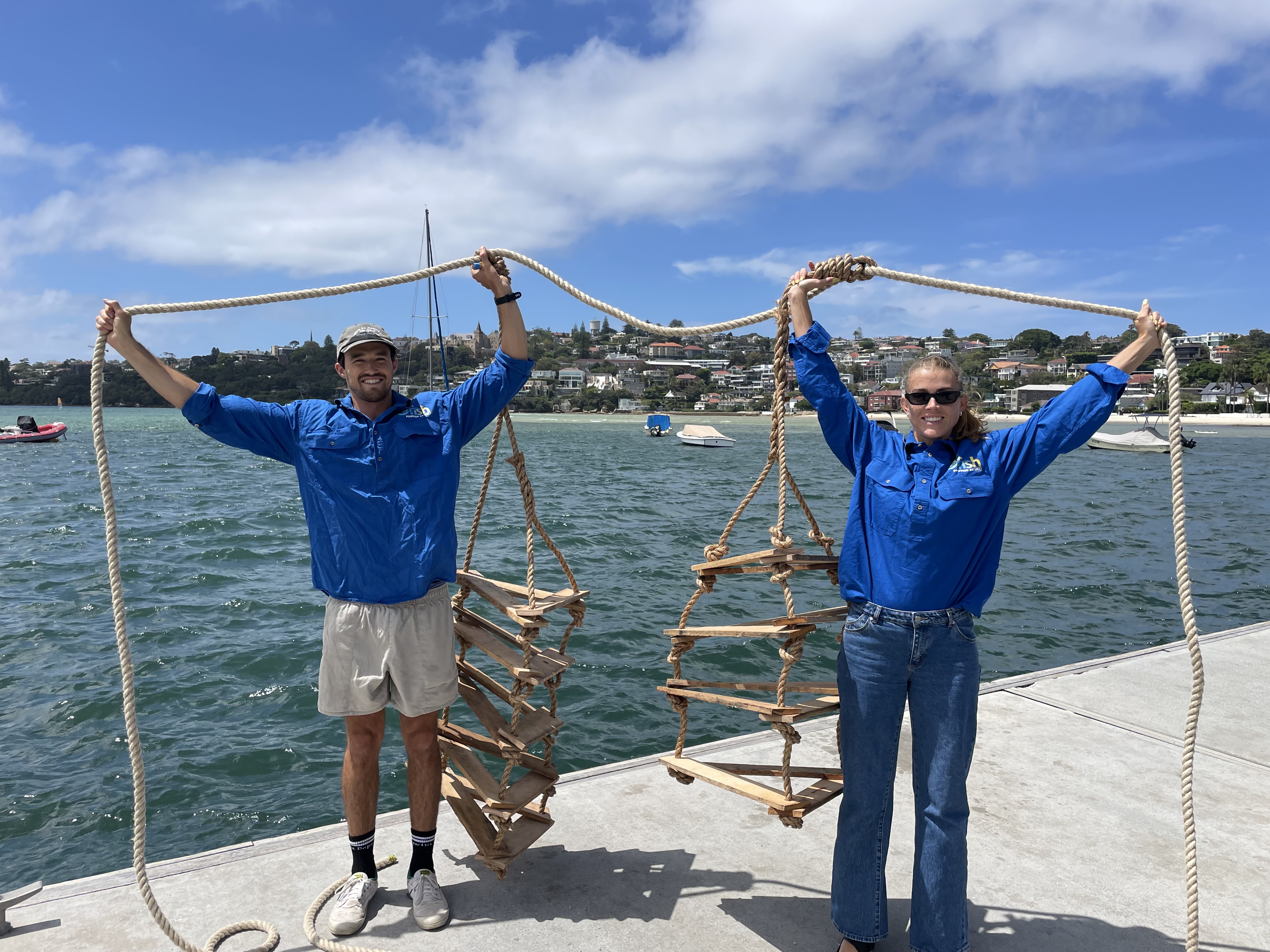 Private jetties and pontoons in Sydney Harbour are set to be the focus of an innovative fish habitat project as fishing conservation charity OzFish Unlimited launches their latest fish habitat project.
Fittingly titled 'PIMP MY JETTY', the project will see low-cost fish habitat units made from natural fibre rope and timber suspended underneath jetties and pontoons, with the aim to create additional shelter and food for fish and enhance the biodiversity of existing jetty structures.
Development has resulted in more than 50% of the Harbour's natural shoreline being lost, which has had detrimental effects on the quantity and quality of habitat for fish to breed, feed and grow.
Lucas Kas, Sydney based Project Officer for OzFish Unlimited, said aquatic species benefit from the structures being installed and jetties provide a perfect spot. 

"Research consistently tells us that enhancing available habitat directly correlates to improvements in fish stocks. So, by creating more available habitat, we're helping rebuild the fishery.
"We're hoping to see all sorts of species use them. Hopefully there'll be algaes, shellfish, sponges, crabs as well as fish."
Brian Elton, OzFish Director and Sydney Harbour Chapter President said there were numerous benefits to pimping jetties that dot the edges of the iconic waterway.
"I am excited that we can bring this proven OzFish initiative to Sydney Harbour," he said. 
"If you are an environmentally minded private jetty or pontoon owner on the Harbour and would like to contribute to improving fish habitat and species diversity, please reach out to OzFish and volunteer to have your jetty 'pimped'.  
OzFish is on the lookout for jetty owners in both locations who would be interested in having a structure installed. They are also keen to hear from locals who would like to be involved by helping build and monitor the habitat units. If this sounds like you, express your interest online at: https://ozfish.org.au/projects/pimp-my-jetty-sydney-2023-eoi/?swcfpc=1
OzFish will also be holding a community workshop and information session at the South Sydney Amateur Fishing Association at Chifley from 10am-1pm on Saturday, November 25. click here.
The Pimp My Jetty project has been made possible from support from the NSW Recreational Fishing Trusts, South Sydney Amateur Fishing Association and BCF – Boating, Camping, Fishing
About us:
About OzFish
OzFish Unlimited is a national environmental conservation charity established to improve the health of our rivers, lakes and estuaries. It is a member-based organisation dedicated to make our fishing grounds healthy, vibrant and more productive. Their active work includes; habitat restoration such as resnagging, riverbank planting, clean-ups, fishways, shellfish reefs and educational and community capacity building programs.
Contact details:
OzFish Project Officer - NSW Coasts
Lucas Kas
0491632865 | lucaskas@ozfish.org.au
OzFish Media Manager - National
Jonathon Bleakley
0402171914 | jonathonbleakley@ozfish.org.au