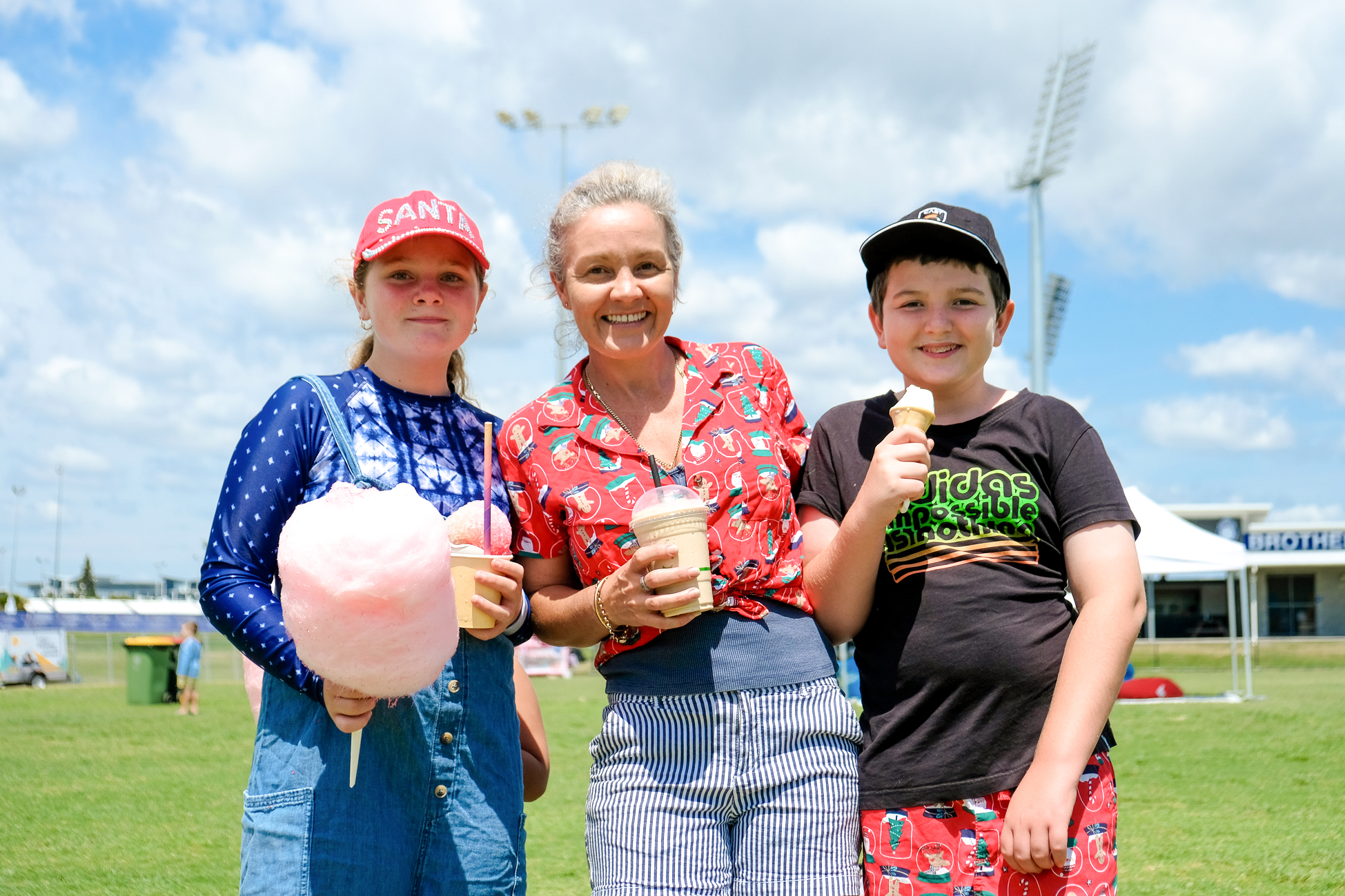 The Sunshine Coast's largest community Christmas event for families living with autism and disabilities will take place at the Kawana Sports Precinct.
Hosted by STEPS Pathways Charity, the event will feature fun rides, water slides, a petting zoo and a rock-climbing wall, including food stalls and a special visit from Santa.
STEPS Group Managing Director Carmel Crouch says the event is the organisation's annual community give back that provides a safe secure space for families living with autism and disabilities to come together and enjoy a fun day out. This event is one she holds very close to her heart, bringing partners, volunteers, and the Coast community together.
"To see so many families having so much fun, in an event created just for them, so they can feel supported and have a great time, especially at Christmas, is just very special," she said.
"Participating in Christmas events is something most families might take for granted, but when your family is living with autism and disability, it can be almost impossible to attend regular events as children can feel overwhelmed, meaning the whole family misses out.
"We believe the best way to support families living with autism and disability, is by providing the opportunity to connect with others in their community in a safe, and supported environment".
Tickets for the event are on sale now at https://aus.givergy.com/STEPSAutismTreehouseChristmasParty2023/ for $20 each, $60 for the family of 4 or $70 for a family of five, additional family members charged single admission
STEPS Autism Treehouse Christmas Party will run from 9am-2pm on Sunday, November 26.
Key Facts:
What: The 2023 Autism Treehouse Christmas Party
When: Sunday 26 November 9am-2pm
Where: Kawana Sports Precinct, Bokarina
Contact details:
Kirstie Henderson – Charity Events and Sponsorship Coordinator
STEPS Pathways Charity
Phone: 0455 309 157
Email: kirstieh@stepsgroup.com.au