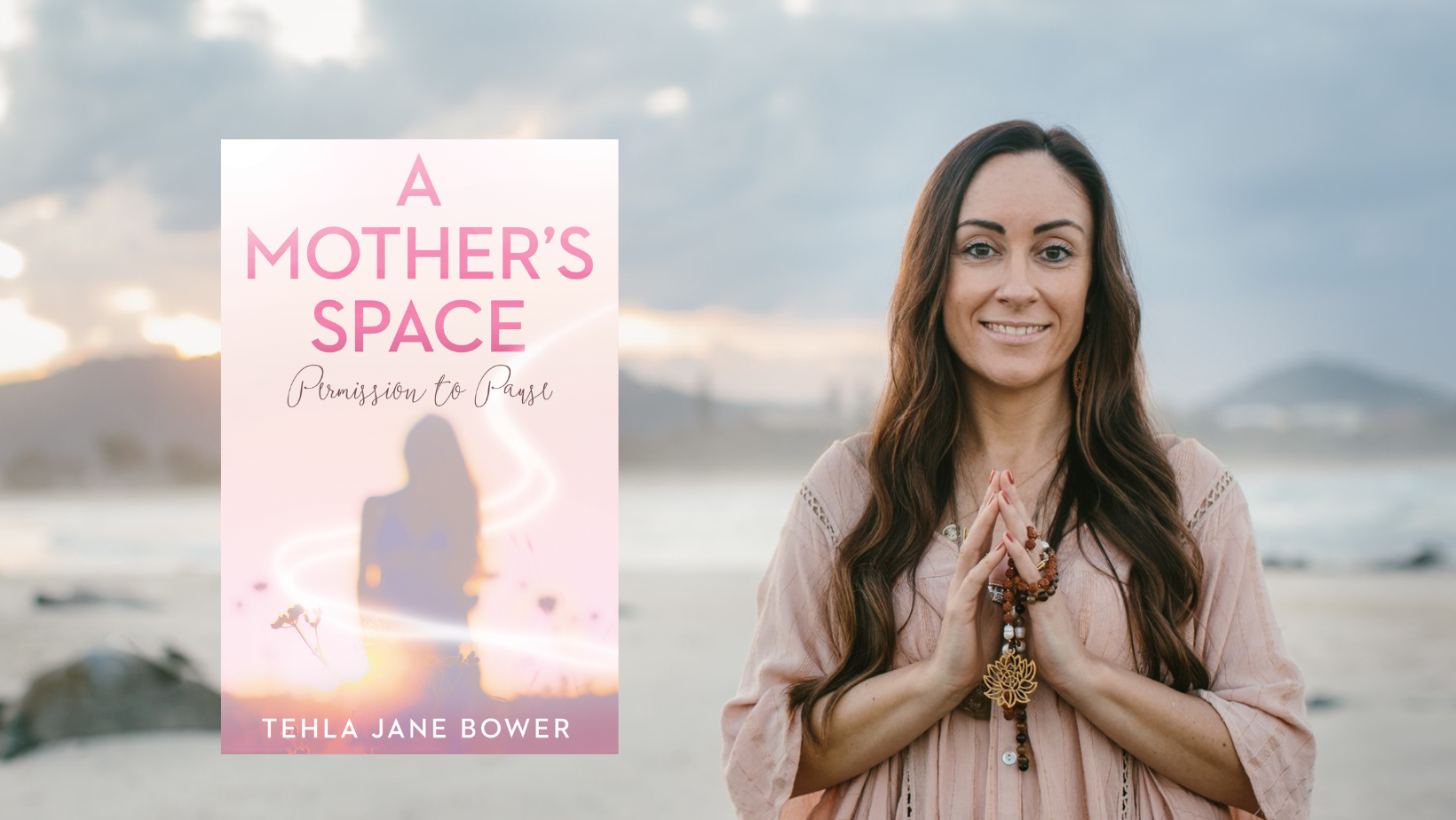 The Kind Press announces the release of A Mother's Space: Permission to Pause by Tehla Jane Bower.
A Mother's Space is the ultimate guide to discovering spacious moments in motherhood—even when it seems an impossible task. For mothers silently pleading for more time to themselves, this book offers the spark of motivation needed to dedicate personal space to wellbeing and self-nourishment.
The sole focus of this book is on the mother's experience. Mother of two, Tehla Jane Bower delves into the intersection of self-care and womanhood, recognising the vital but often overlooked role of mothers. With empathy and candour, she invites mothers to rediscover who they are while reaffirming their intrinsic worth.
"This is a beautiful book about how to find small pockets of time in your life as a mother for self-care." —Amy Molloy, award-winning journalist, editor, author
"An ode to all mamas – an incredible book."— Bella Frizza, SeaFM Gold Coast Morning Host and Podcast Host of GC Mum Life
"This book is a powerful reminder to mothers to fill up our own cups more often. Reading it alone gives you permission to do this on a regular basis without guilt." —Maritza Barone, Creator & Host of leading wellbeing podcast Things You Can't Un-hear and Founder of Guide Your Light Podcast Network
"A touching testimonial and self-help guide aimed at mothers who face the challenges and difficulties of motherhood. The tips and pauses are gently thrown in and have come from experience and the heart."—HappyValley BooksRead Book Review
About the author
Tehla Jane Bower is a mother of two, writer, spiritual teacher and founder of The Crystal Healing Room in Far North NSW. Her early career in communications and community relations shaped her multidimensional approach to life and work. Following her transition into motherhood, Tehla rekindled her spiritual purpose and writing passion, with her work featured in esteemed platforms such as Australian Yoga Life Magazine, Mamamia, and Elephant Journal. A Mother's Space: Permission to Pause reflects her genuine voice and commitment to self-discovery.
Title Information
A Mother's Space:
Permission to Pause
By: Tehla Jane Bower
Published: 1st November 2023
ISBN: 9780645597820
RRP $34.99
Available via Booktopia and where all good books are sold.
About us:
The Kind Press is an independent publisher in Australia. We publish books for everyone. Our award-winning and Amazon bestseller list of titles have been featured in The Weekend Australian review with Cheryl Akle, BE Better Reading with Jane Tara, Kindling & Sage Magazine, Mona Magazine, Mindfood Magazine, Money Magazine, Good Reading Magazine, Lux Nomad Magazine, Get It Magazine, Mamamia, The Daily Telegraph, Sunraysia Daily Mail, The Sydney Morning Herald, The Age, The Project, Heroines Festival, Mildura Writers Festival to name a few.
Contact details:
Media approved author images
To request a copy of the book, media and speaking requests, please email publisher@thekindpress.com