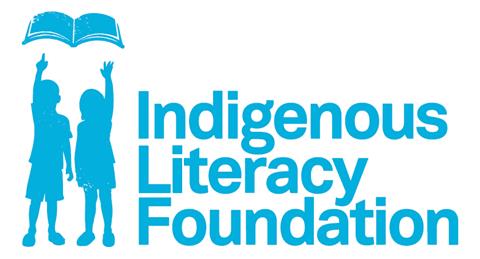 The Indigenous Literacy Foundation (ILF) extend their thanks and gratitude to Indigenous leader Thomas Mayo and acclaimed journalist Kerry O'Brien for their donation of $30,080.66, from their royalties so far from sales of their book The Voice to Parliament Handbook, published by Hardie Grant on 17 May 2023.
The ILF see first‑hand how Aboriginal and Torres Strait Islander families and Communities are committed to learning, Community and leadership in ways that are creating new stories and pathways for Indigenous success.
ILF CEO Ben Bowen says, "Our Communities are strong. They do have the solutions and they are the experts at it. We work with Communities every single day to be Community-led. We work outside the government because our Communities are asking us to be able to do this sort of work. We are funded by everyday Australians and corporations. These donations allow us to do that work with Communities, to the point where we offer our Communities the information of where those donations come from so, they can say yes or no to it. This is the power of listening to what Communities want to say. They are experts."
This generous donation will be put towards two ILF programs. It will enable ILF's Book Supply program to deliver 2,000 more culturally relevant books to remote Indigenous Communities, and will also enable the translation of two children's titles into First Nations languages.
ILF's Head of Fundraising, David Stewart says, "This donation is gratefully received as the ILF does not receive Government funding and relies solely on donations such as this to carry out all ILF's programs around Australia."
About us:
About the Indigenous Literacy Foundation: The Indigenous Literacy Foundation (ILF) is a national charity working with remote Aboriginal and Torres Strait Islander Communities across Australia. They are Community-led, responding to requests from remote Communities for culturally relevant books, including early learning board books, resources, and programs to support Communities to create and publish their stories in languages of their choice. Ilf.org.au
Contact details:
Jackie Evans ILF Publicist on
0407 776 222 | jep.pub@bigpond.net.au