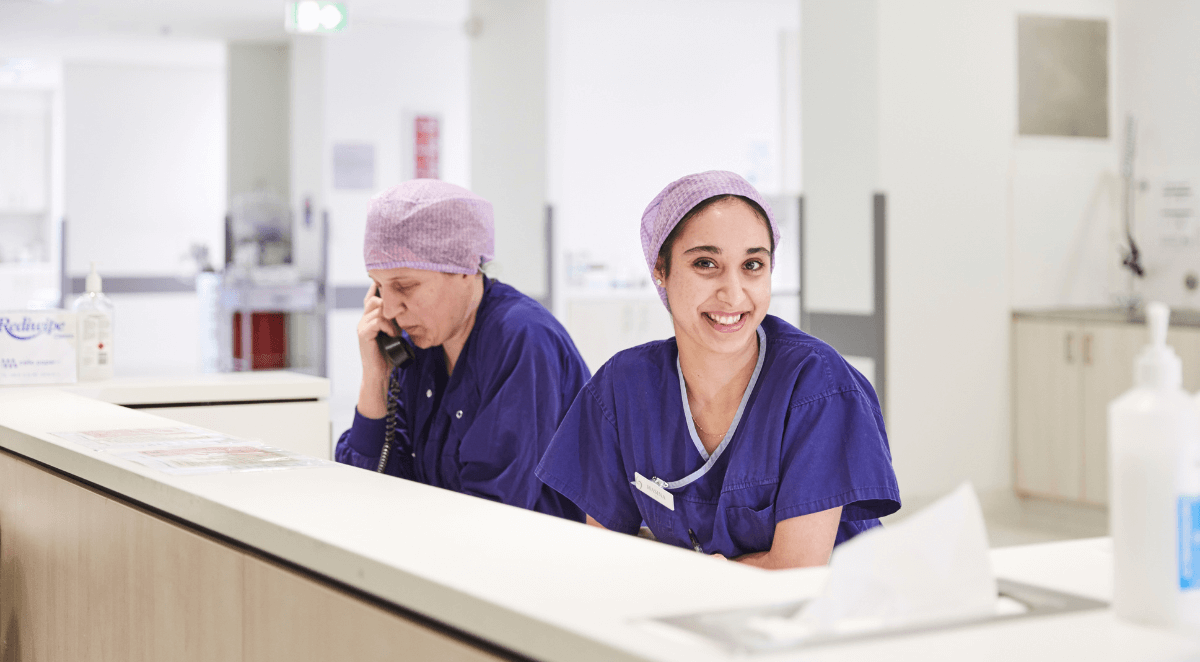 Torrens University Australia is delighted to announce a partnership with Cura Day Hospitals Group that will empower Cura employees with invaluable leadership skills and knowledge through the inclusion of Torrens Online Courses as part of their in-house Leadership Development Program.
Cura Day Hospitals Group is the leading provider of private hospitals in Australia, specialising in the day procedure sector. The partnership between Torrens University and Cura Day Hospitals Group represents a significant milestone in advancing healthcare leadership, fostering innovation, and ensuring a brighter future for healthcare organisations, their employees, and the communities they serve.
The partnership underscores the importance of fostering leadership excellence within the healthcare industry. Cura Group has included a comprehensive series of online Torrens University leadership short courses in its Leadership Development Program designed to instil critical leadership competencies and nurture talent at all levels.
"This partnership with Cura Day Hospitals Group aligns with our shared mission to develop outstanding leaders in the healthcare sector," said Darryn Melrose, Chief Marketing Officer & Industry Partnerships at Torrens University.
"The suite of Torrens University leadership short courses is a powerful resource for Cura employees, providing them with the skills, knowledge, and expertise needed to thrive in leadership roles within the dynamic and evolving healthcare landscape."
Cura Day Hospitals Group CEO Andrew Currie said that the commitment to the ongoing development of their emerging leaders is evident in this partnership.
"By investing in our employees and providing access to high-quality leadership education, Cura aims to not only enhance the career prospects of its team members but also foster an environment of operational excellence within our hospitals," said Mr Currie.
The online courses offered by Torrens University combine a series of strategically designed courses, workshops, and mentoring opportunities to equip participants with the essential tools and insights necessary for effective leadership in healthcare settings. These courses cover areas such as strategic leadership, change management, innovation, and ethical decision-making.
For further information or inquiries about the partnership, please contact: Shirl Kean (shirl.kean@torrens.edu.au)
About us:
About Torrens University Australia
As Australia's fastest-growing university, Torrens University Australia brings a careers-focused and global perspective to Australian higher education. With around 19,000 students from 124+ countries, Torrens University boasts a credible industry-immersive difference for its students and strong research output. Torrens University proudly delivers high-quality undergraduate, graduate, and specialised degree programs at campuses in Sydney, Adelaide, Melbourne, Brisbane, Auckland, China and online.  
About Cura Day Hospitals Group
Cura Day Hospitals Group is the leading provider of private hospitals in Australia, specialising in the day procedure sector. Their commitment to excellence, patient-centred care, and the development of their employees has positioned them as a key player in the healthcare industry.
Contact details:
Tammy Shipperley | Senior Communications Coordinator | 0418 840 965