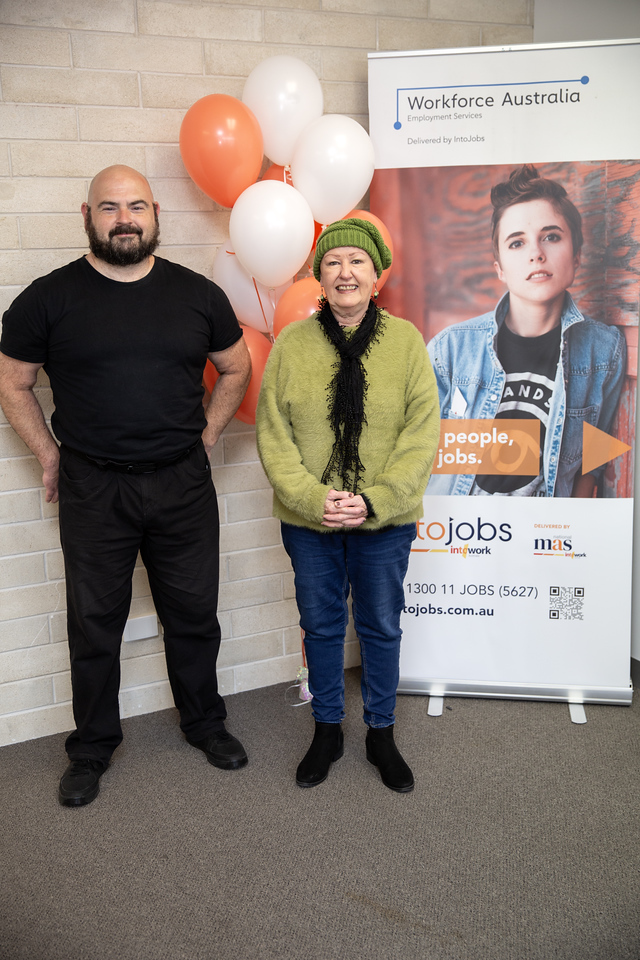 Kurt Ploenges has had a diverse career, starting as a country music singer, then becoming a professional wrestler, and eventually settling in a role as a retail assistant.
One constant for Kurt is his love of art and sculpture. He started as a hobbyist, sculpting sci/fic and fantasy models and gradually moved into digital modelling with the advent of 3D printers.
Kurt describes himself as, "Just an old school sculptor switching to digital."
Using Blender, a free 3D modeling software, Kurt shared his creations on Cults, a digital marketplace for 3D printing and design. He received encouraging feedback from the community, prompting him to start selling his designs.
He never imagined that his hobby' could turn into a successful business. That was until he signed up for IntoJobs' (part of the IntoWork Group) Self Employment Assistance program, delivered by Mas National.
Through the Self Employment Assistance program Kurt was connected with Business Navigator Steve Chappel, who provided guidance and assistance in turning his online store TaterBeard Creations into a viable business.
Steve helped with the paperwork, planning and advice on how to market and sell his 3D models, and supported Kurt to enrol in a Certificate III in Business and Entrepreneurship. Kurt said it was this support that helped turn his passion into a sustainable business, "They played a crucial role in supporting me during the early stages of my business. They provided guidance and resources that helped me navigate the challenges of starting a business."
TaterBeard Creations began to thrive as he built a community of followers, his designs gained popularity, and even reached the top ranks of the most popular downloads in one category. Kurt started to receive custom orders from local businesses which he never thought was a possibility before. "Steve has a lot of connections that helped me expand the business, gaining interest from potential clients looking for larger scale production."
Kurt reached a point where he had the financial stability to quit his day job and focus solely on continuing to grow his business.
"I was miserable in retail and it wasn't for me anymore, I am truly grateful for the support I received. It not only helped me establish my business but also had a significant impact on my overall happiness and fulfillment."
With the continued support of IntoJobs and Mas National, Kurt is confident in his ability to compete with professionals in the industry and explore new frontiers in the world of 3D modelling and printing.
"Thanks to them, I'm able to put time into making the models and investing into my equipment, I wouldn't have been able to build it to this level otherwise."
Looking ahead, Kurt has ambitious plans for his business. He aims to expand into video game assets, creating characters and weapons that can be used by game developers. Additionally, he plans to launch a crowdfunding campaign to bring his board game idea to life. For more information visit https://cults3d.com/en/users/TaterBeard/3d-models.
For more information on IntoJobs Self-Employment Assistance, go to https://intojobs.com.au/self-employment-assistance/ or contact 1300 11 JOBS (5627)
Contact details: