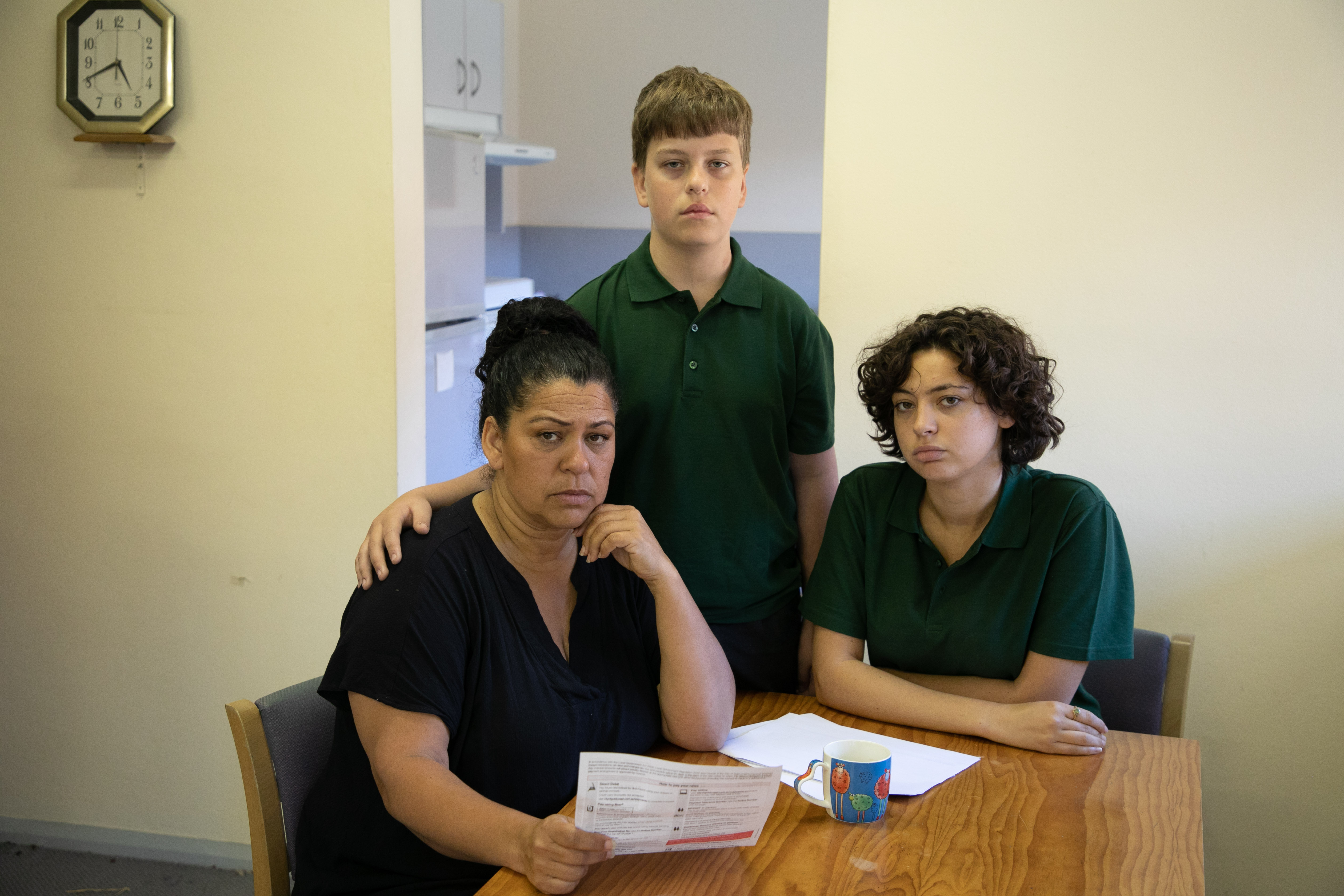 Amidst the ongoing cost-of-living crisis, the St Vincent de Paul Society in South Australia (Vinnies SA) has launched its annual Christmas Appeal, asking people to dig deep and make a generous donation.
As with each Christmas period, Vinnies expects an increase in the number of people turning to them for assistance. At what should be a time of joy and celebration, far too many Australians face the prospect of a bleak Christmas as they struggle to pay their bills and provide the basics for their family, let alone cope with the extra costs associated with Christmas.
Vinnies SA CEO, Evelyn O'Loughlin, says that there are many reasons for giving back, but the crucial thing is that Australians continue to support those people who are doing it tough.
'Australians are characterised by being generous and lending a helping hand to people who are struggling or in a vulnerable position,' Ms O'Loughlin said.
'The reality is that without the community's support, we would not be able to assist the families and individuals who turn to us each Christmas.
'The simple truth is that we need those people who can afford it to dig deep and donate to the Vinnies Christmas Appeal.'
Funds raised from the Vinnies Christmas Appeal will enable volunteers to distribute food hampers, financial and material relief to struggling households over Christmas and into the new year. Across the state, the organisation anticipates that close to 3,000 hampers will be distributed in the lead-up to Christmas as food insecurity becomes a growing and concerning issue.
'The recently-released Foodbank Hunger Report highlights just how many households are experiencing food insecurity as increasing grocery, energy and housing costs means that in many cases there simply isn't enough money left over to put food on the table,' said Ms O'Loughlin.
'Numbers at our Fred's Van meal service are growing, and we continue to see more people contacting us for help for the very first time - including people in employment - which is also a worrying trend.'
To donate to the Vinnies Christmas Appeal, visit www.vinnies.org.au or call 13 18 12. Donations $2 and over are tax deductible.
Key Facts:
• Vinnies expects an avalanche of requests for help in the lead-up to Christmas.
• Food insecurity is a growing and worrying issue, even amongst employed people.
• Without community support, many families will go hungry this Christmas.
About us:
About the St Vincent de Paul Society
The St Vincent de Paul Society has been an integral part of the South Australian community since 1884. Providing assistance throughout metropolitan and regional SA, Vinnies is committed to assisting people experiencing disadvantage with a hand up through a focus on food, clothing and shelter.
Along with practical support, Vinnies offers a compassionate, non-judgmental approach to supporting people in need, and advocates on behalf of those who do not have a voice on issues such as the need for more affordable housing; the inadequacy of social security payments; refugee and asylum seeker policy and more.
Services include:
• Vinnies Assistance Visit program which supports approximately 60,000 South Australians each year with food, clothing, furniture and emergency financial assistance.
• Vinnies Men's Crisis Centre, accommodating 500 men each year
• Vinnies Women's Crisis Centre, accommodating more than 1,000 women and children and 160 pets each year
• Vinnies Refugee & Asylum Seeker Service, supporting 3,500 refugees and asylum seekers
• Fred's Van meal service – serving 40,000 meals across 10 locations in SA
Contact details:
For more information or an interview opportunity, please contact
Jo Dinnison: Vinnies SA Manager, Communications
0419 940 721 or email jdinnison@svdpsa.org.au