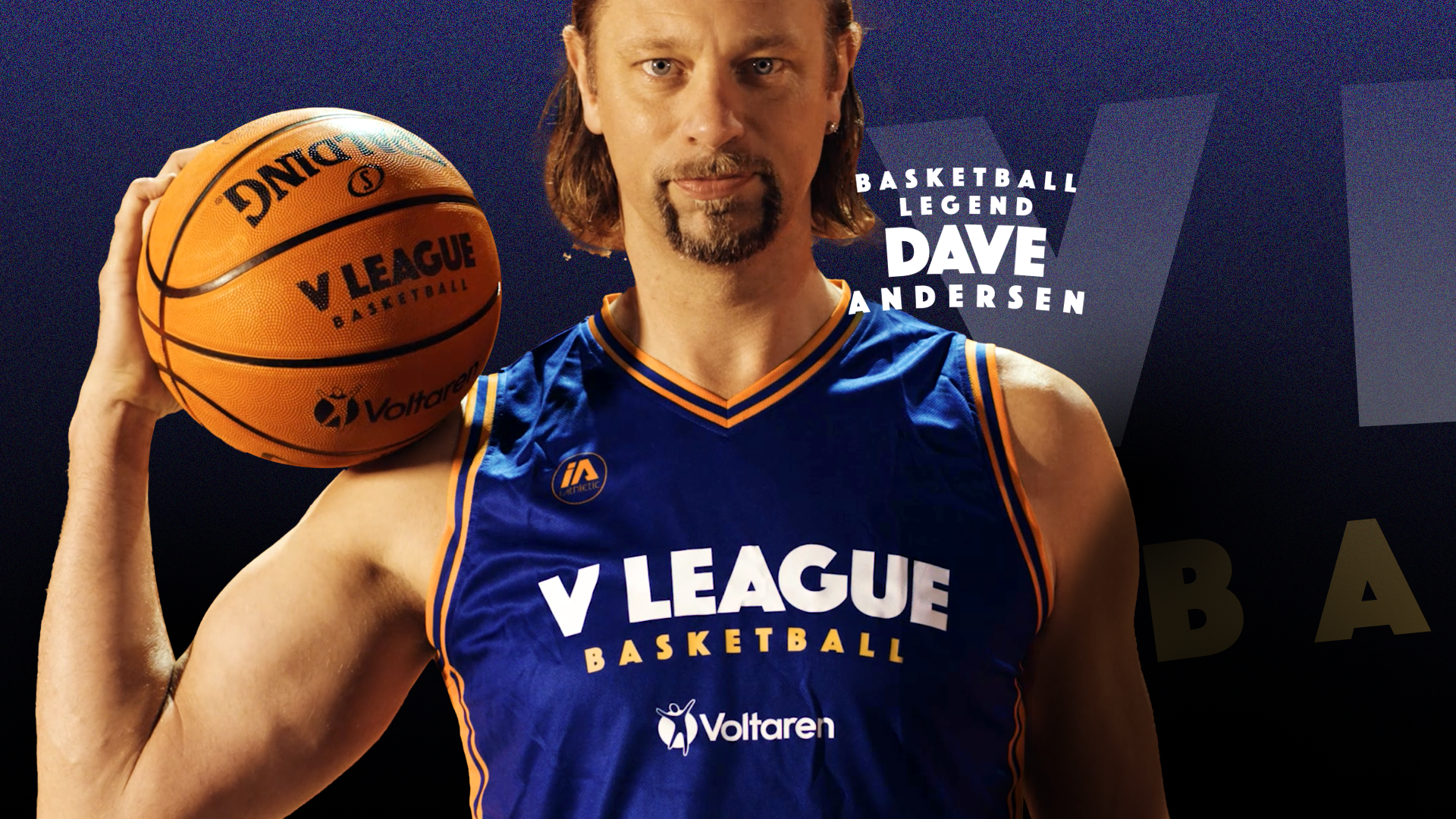 Pain relief and management brand, Voltaren, is on a mission to restore the joy of movement, seeking to understand the levels and types of pain currently preventing Australians from enjoying the things they love and get people moving.

A new national survey, the 2023 Voltaren Pain In Movement Study1, revealed that 7 in 10 Australians (71.5%) enjoy movement or exercise as it makes them feel better physically, happier, stronger, and healthier, however 63.9% have admitted to avoiding movement or exercise due to pain at some point.

To encourage Australians to move, Voltaren launched the V-League, endorsed by the National Basketball League (NBL). This brand-new basketball league is reviving the skills of some of the game's most beloved players and putting them to the test alongside everyday Australians who want to get moving again without the fear of niggling pain or discomfort, thanks to the support of Voltaren. NBL legends, Dave Andersen and Adam Gibson were recruited to captain each of the teams and played alongside everyday Australians who wanted to get moving again without the fear of niggling pain or discomfort.

Inspired to better understand what types of pain are holding Australians back, the study identified that more than half of the time (53.2%) that Australians are in pain, they are experiencing back pain, with muscular pain representing a third of pain. This is impacting people's daily life by preventing them from exercising (49.2%), stopping them from attending social events (13.7%) or even from spending time with family and friends (12.9%). The data shows this trend of limiting movement is also continuing to be exacerbated for older Australians, with more than half of people (65.6%) stating that they are moving less as they get older, a habit which has been shown to increase the risk of pain and immobility over time.

When asked what type of movement/exercise they enjoy, Australians rated low impact forms of movement such as walking (94.3%) and swimming (27.5%), also indicating that they preferred to exercise outdoors (71%). The research also uncovered that we are a nation of steady turtles (slow and persistent), with most respondents (31.3%) stating that a steady turtle best represented their current level of flexibility/movement.

The growing number of Australians suffering from consistent pain has also been measured, with 6 in 10 people (61.3%) enduring recurring pain in their body, 2 in 10 (21.1%) experiencing pain 2-3 times a week, and only 6.2% of Australians said they never experience pain. In fact, a quarter (25.3%) of Aussies said that if they had to replace their morning alarm sound with a noise that represents their pain level it would be a wailing cat.

This research has also uncovered greater insights into the impact that ongoing discomfort can have on our mental health. The data has shown that over a third of Australians (35.5%) state that pain affects theirmental health, and comparatively more than half of Australians (56%) say that movement makes them feel happier, presenting a clear path forward towards happiness.

Joseph Mehdawi, Voltaren ANZ Senior Marketing Lead said, Voltaren understands it's not just about movement, it's about providing Australians with a pain relief partner to rediscover the joy of movement.

"It is our passion for relieving pain that led us to undertake this new research, to really understand what is holding Australians back. We dug deeper into the sentiments of the Australian community around movement and pain and have noticed some alarming trends. Namely that niggling pain and discomfort is consistently holding us back from the things that bring us happiness.

We're so excited to be able to create the new, V-League, platform to celebrate the joy of movement and engage directly with Australians who are experiencing discomfort," says Mehdawi.

Adam Gibson, Captain of the Orange Team for the V-League match, says the game was a great opportunity to get back on the court with some fellow basketball fanatics.

"Movement has always been a part of my life, whether that be in my professional sporting career or just in my general day to day. It was an honour to captain the Orange Team and encourage Aussies to get back to doing what they love, because I know first-hand the impact that pain can have," says Gibson.
Key Facts:
Video content: https://www.youtube.com/channel/UC9eXGkg3Wn04LCQ00eobk8w
About us:
1About the 2023 Voltaren Pain In Movement Study
New, independent research commissioned by Haleon, the makers of Voltaren, surveyed 1,000 Australians to gain a deeper understanding of what type of pain they feel in regards to movement, if and how they treat it, and how it affects their everyday life. An online quantitative survey was conducted during August 2023 with controlled interlocking quotas set on age, gender and state, to ensure a nationally representative sample of the adult population in Australia aged 30-60+. The research was conducted by Pure Profile for Edelman.
About Voltaren
Voltaren is backed by decades of scientific research dedicated to providing effective pain relief solutions. However, we strive for much more than that. We believe and are fully committed to our purpose of restoring the joy of movement.
We have a unique understanding of body pain and how it affects every person differently. Constantly in search of solutions that are best adapted for the vast range of muscle pain relief, joint pain relief and other body pain relief needs we have developed a range of solutions that are available in several convenient formats.
Always read the label and follow the directions for use. Incorrect use could be harmful.
Contact details:
Meg Broadhead
meg.broadhead@edelman.com

+61 458 419 519