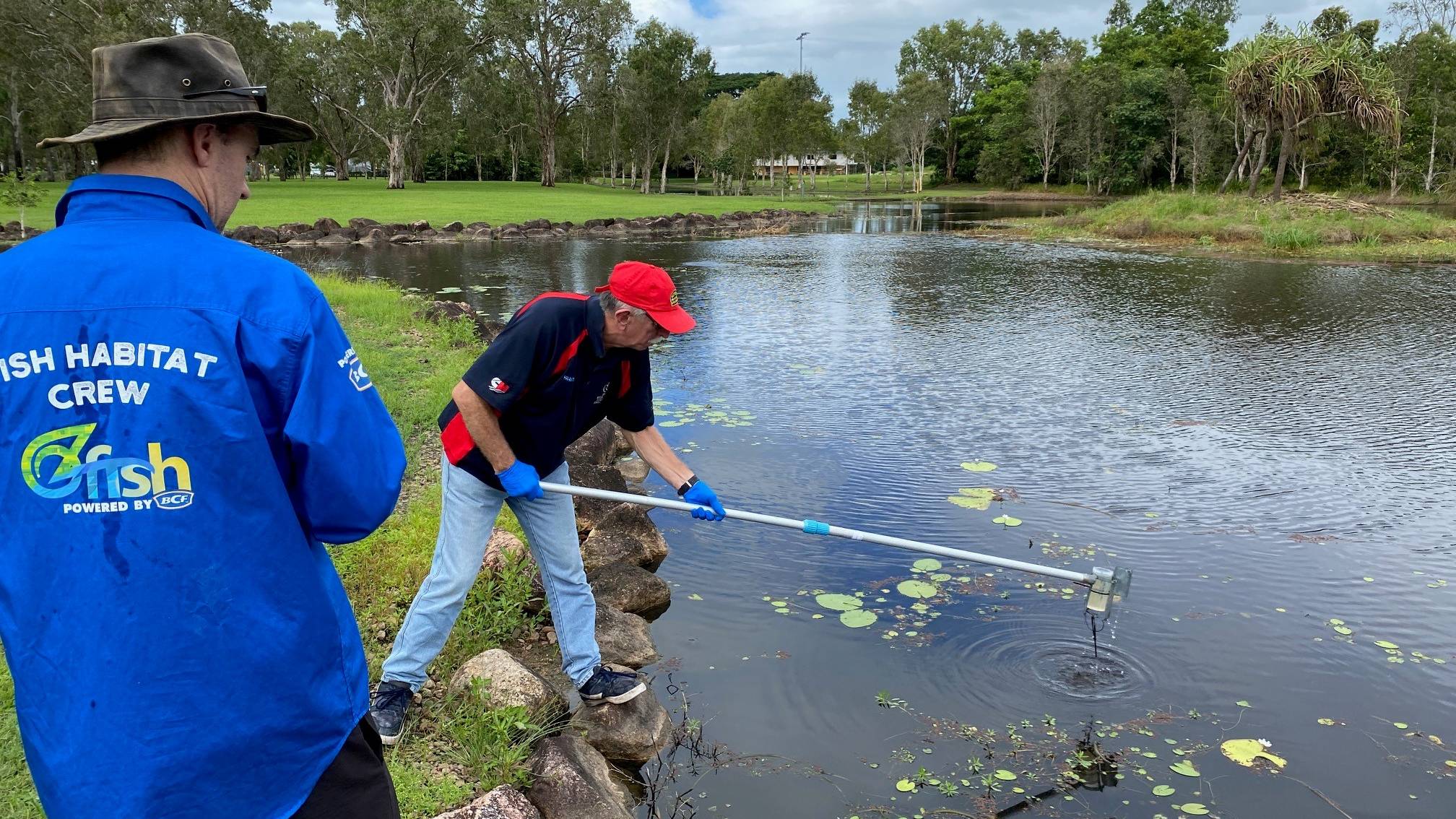 OzFish Unlimited is in the early stages of the second year of its environmental DNA testing in North Queensland and is calling on fisher scientists to join in for this simple yet important research.
Researchers and volunteers from OzFish's Mackay Chapter will conduct the latest round of testing on Friday, November 3 at Bloomsbury north of Mackay. Anyone interested in helping out is invited to meet at the BP at Bloomsbury at 9am. The sampling site is on the O'Connell River a short drive away and volunteers will be shown how to conduct the sampling. 
There will be further tests conducted next week near Ayr.
One of the main aims of the upcoming sampling at three locations is to assess fish diversity in tropical waterways as an alternative to setting traps or nets.
Fish and other aquatic life leave fragments of DNA material in the water column and this can be detected after processing the samples in the laboratory.
The research team will use "passive samples", which is a method where filter paper is deployed into the water for 10 minutes and the DNA material in the water adheres to it. We will also collect water samples from the same location to compare different methods for eDNA collection.
Dr Geoff Collins, OzFish Senior Project Manager - North Queensland, said the filter paper and water samples will be taken back to the lab for testing and comparisons will be made between the two approaches to determine the best method for sampling fish in tropical waterways using eDNA. 
"We are piloting the use of eDNA sampling to improve understanding of fish communities in catchments of the Great Barrier Reef and to assess the impact of waterway health on fish diversity in rivers and wetlands connected to the Reef," he explained.
The project has a lot of scope for expansion and increased adoption throughout the rest of the tropics and Queensland with a potential option in the future for volunteers to be sent sampling kits in the mail so they can conduct testing at a wider range of more locations.
The eDNA sampling program is funded by the partnership between the Australian Government's Reef Trust and the Great Barrier Reef Foundation and is being delivered in partnership with OzFish Unlimited, James Cook University (TropWATER), the University of Queensland, CSIRO and BCF - Boating, Fishing and Camping.

If you would like to know more about the project or get involved become a member of OzFish at www.ozfish.org.au or phone 1800 431 308.    

About us:
About OzFish
OzFish Unlimited is a national environmental conservation charity established to improve the health of our rivers, lakes and estuaries. It is a member-based organisation dedicated to make our fishing grounds healthy, vibrant and more productive. Their active work includes; habitat restoration such as resnagging, riverbank planting, clean-ups, fishways, shellfish reefs and educational and community capacity building programs.
Contact details:
If you would like further information about the project or to interview Geoff Collins, please contact OzFish Unlimited Communications Manager Paul Suttor
0421 491 229 | paulsuttor@ozfish.org.au