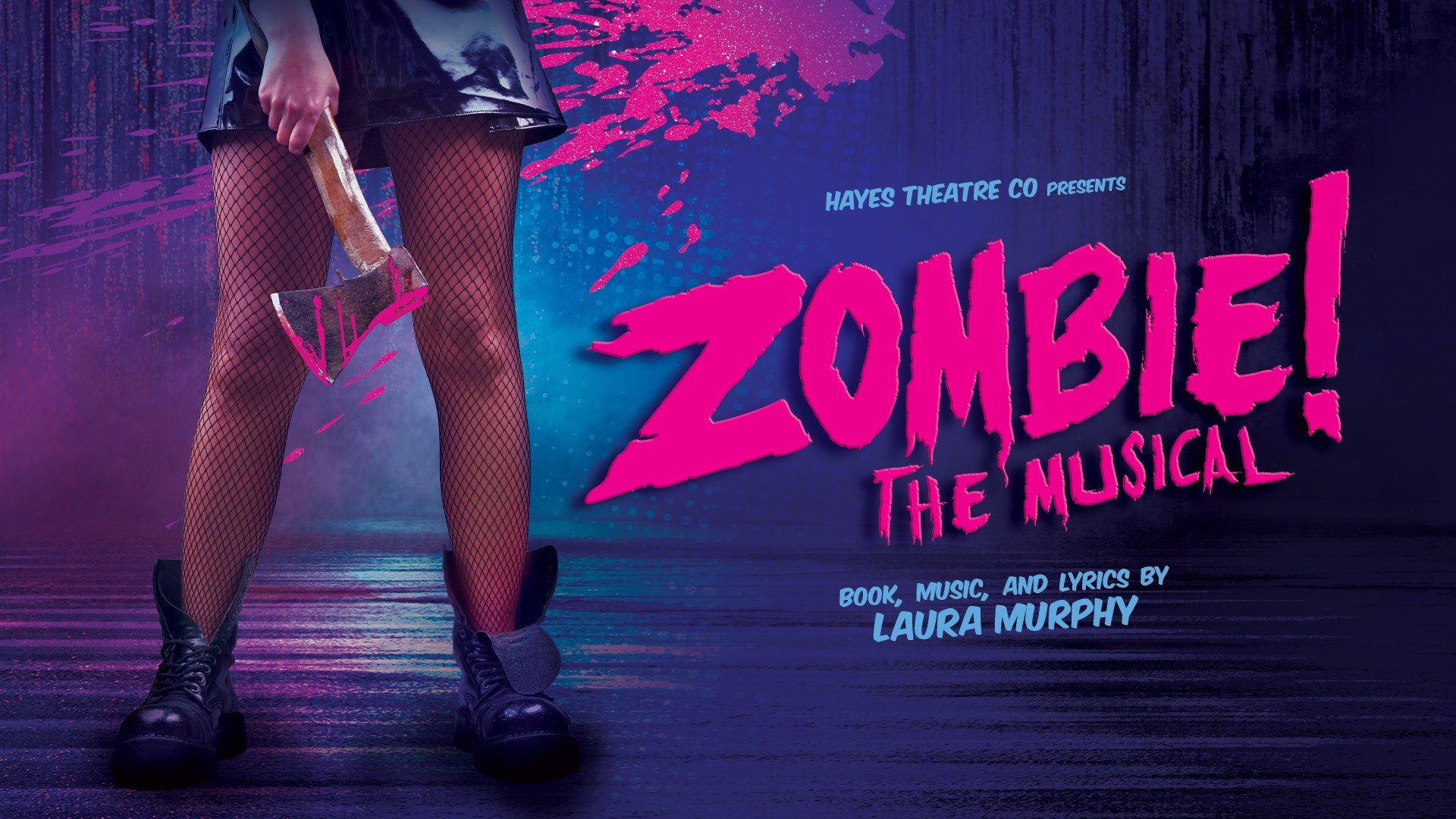 ZOMBIE! THE MUSICAL
Book, Music, and Lyrics by Laura Murphy
From 8 March at Hayes Theatre Co
WORLD PREMIERE
It's like 42nd Street... but with ZOMBIES
Tickets for ZOMBIE! THE MUSICAL are now on sale to the general public
Sydney, Australia. It's the turn of the 21st century, and a dedicated community theatre troupe are frantically rehearsing in the final hours before their big opening night. Little do they know that beyond the walls of the theatre, a highly infectious disease is rapidly spreading through the city - turning its victims into full-blown zombies. Will humanity take its final bow, or can the power of musical theatre save the friggin' world?
From the creator of The Lovers, this brand-new Australian musical wields a genre-blending original score and a fast-paced, farcical script that combines two of the most subtle forms of storytelling: traditional musical theatre and cult-classic zombie films.
"If you love musicals (or if you love to make fun of musicals) Zombie! The Musical is for you," said creator of ZOMBIE Laura Murphy. "I cannot wait to see this completely original story come to life on stage at Hayes Theatre."
Zombie! The Musical follows an ambitious starlet, an optimistic understudy and an ol' hoofer (who thought she'd seen it all) as they're faced with an impossible dilemma - what role to play in humanity's final act? They discover that impending doom has a funny way of revealing our true character. Grab your torch, your pitchforks, and your headshot. The apocalypse begins in 5, 6, 7, 8...
"Laura Murphy is something of a genius when it comes to writing musicals." - Limelight
"It's so exciting to collaborate with Laura. I'm such a big fan of hers," said Director Darren Yap. "She has created the perfect new musical. It will definitely be a crowd pleaser and I'm thrilled to be returning to the Hayes"
Cast announced soon.
Director Darren Yap
Musical Director Damon Wade
Choreographer Chiara Assetta
Set Designer Nick Fry
Costume Designer Esther Zhong
Lighting Designer Verity Hampson
Sound Designer David Grigg
Fight Director Tim Dashwood
Intimacy Coordinator Chloë Dallimore
Season Details:
Performances from March 8 – April 6, 2024
Monday 6:30
Tuesday – Saturday 7:30
Thursday 1pm
Saturday 2pm
*no Saturday matinee on March 9
*no Thursday matinee on March 14
*no performance on Good Friday
Post show Q&A - Monday March 18
Captioned performance – Wednesday March 27
Media opening night Wednesday 13 March
Key Facts:
Performances from March 8 – April 6, 2024
Media opening night Wednesday 13 March

HAYES THEATRE CO
Bookings: www.hayestheatre.com.au or phone 02 8065 7337

Contact details:
Michelle Guthrie
0412 547 297
michelle@michelleguthrie.com.au