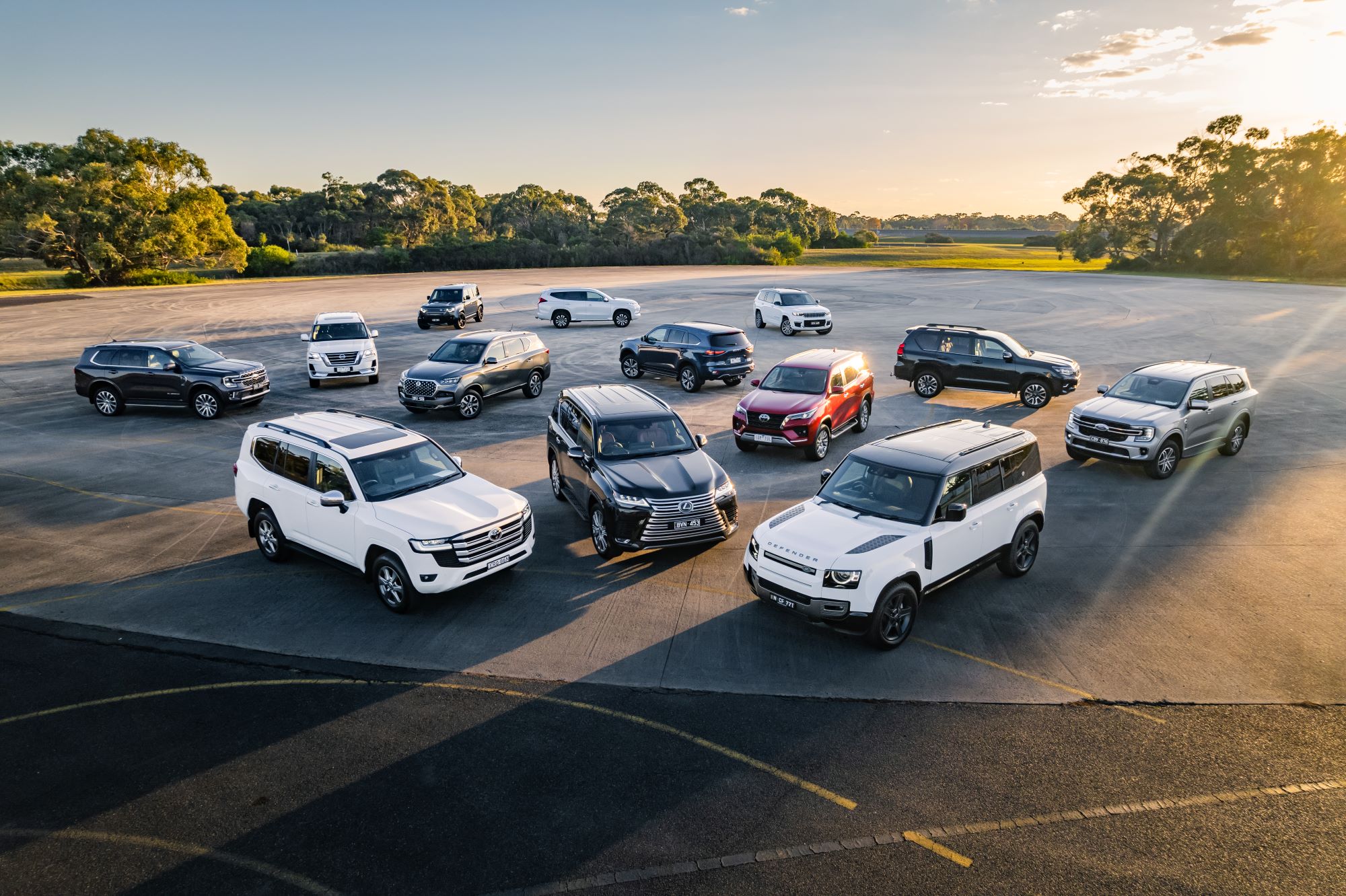 CarExpert.com.au, Australia's leading new car marketplace, has launched its first 4WD SUV Award series, honouring SUVs that are redefining driving capabilities while offering comfort and suitability to the everyday buyer.
This year's award-winners represent the crème de la crème of large four-wheel drive sport utility vehicles, having met the entry criteria which called for three row SUVs with low-range, plus navigating a series of gruelling tests in challenging terrain.
The large SUV class is among the top three most popular vehicle segments in Australia, often competing with the small SUV for the title, however the added practicality of a third row makes it a top option for Aussie families.
The CarExpert Best 4WD SUV Awards were judged on performance across three key categories with one overall winner crowned for triumphing across all judging categories.
2023 CarExpert 4WD SUV Award Winners:
Best 4WD SUV 2023
Land Rover Defender
Best 4WD Off-Road SUV
Overall Winner: Nissan Patrol
Best Four-Cylinder: Mitsubishi Pajero Sport
Best 4WD Performance SUV
Overall Winner: Lexus LX
Best Four-Cylinder: Ford Everest
Best 4WD Towing SUV
Overall Winner: Land Rover Defender
Best Four-Cylinder: Ford Everest
CEO for CarExpert, Damon Rielly, said "we are really proud to provide Australian car-buyers with honest and independent reviews that are based on the most rigorous and thorough testing. In contrast to other awards which may only consider vehicle specifications or a brief test drive, consumers can be more confident in anything that carries a CarExpert award badge.
We're also the only automotive reviewers in Australia to produce such in-depth and transparent coverage of our testing regime. The investment we have made in time and resource to produce these awards is unlike any other. It has culminated in hours and hours of video footage, terrabytes of data and dozens of written articles.
Consumers recognise the depth we go to in our reviews and it's plain to see why we have recently surpassed four million monthly website visits according to industry tracker, Similarweb. In so doing, we have overtaken the more established competitors to record 24% more visits than the likes of Drive and CarsGuide in the most recently available data."
Judges for the awards included an expert panel of senior CarExpert editorial staff who provided their automotive expertise to the mix, supported by the consumer opinion of several CarExpert readers. This represented an impartial mix of industry professionals and real-world buyers to ensure 'real winners' were awarded based on real tests, actual performance and unbiased judgement.
The CarExpert Best 4WD SUV winner, the Land Rover Defender, was crowned by judges as the most refined Defender yet, performing all towing and off-road tasks with settings fit for everything from a novice driver to a pro.
Land Rover Defender also took out the Best Towing category, proving that with enough engineering effort, car manufacturers can design 4WD SUVs that make hitching a trailer, effortless work.
The Defender too, straddles a broad price band that offers affordability depending on the buyer's price bracket, along with a significant amount of customisability.
Best off-road category winner, Nissan Patrol, proved you don't need fancy gizmos and gadgets to get the job done, boasting technical off-road ability with ride refinement when tackling uneven terrain and giving drivers of any experience a real sense of confidence behind the wheel.
The Patrol is also excellent value for money given the skyrocketing price of its main competition in the Toyota LandCruiser, providing owners plenty of scope for modifications.
The Best 4WD SUV Performance winner, was the Lexus LX, noted for its internal and external prowess.. Not only is the turbocharged six-cylinder petrol engine economical in comparison to a V8, its refined exterior makes it an authentic off-roader with stylish proportions.
For a full rundown of the testing reviews, judges comments and video footage visit carexpert.com.au.
About us:
CarExpert is the leading new car marketplace and automotive publisher in Australia, founded by Anthony Crawford, Alborz Fallah and Paul Maric in 2019.
Contact details:
For further information, images or comment please contact either:
Email: jasmin@carexpert.com.au
Web: carexpert.com.au
Ph: 0432 510 010
Email: paul@carexpert.com.au
Web: carexpert.com.au
Ph: 0416 231 128