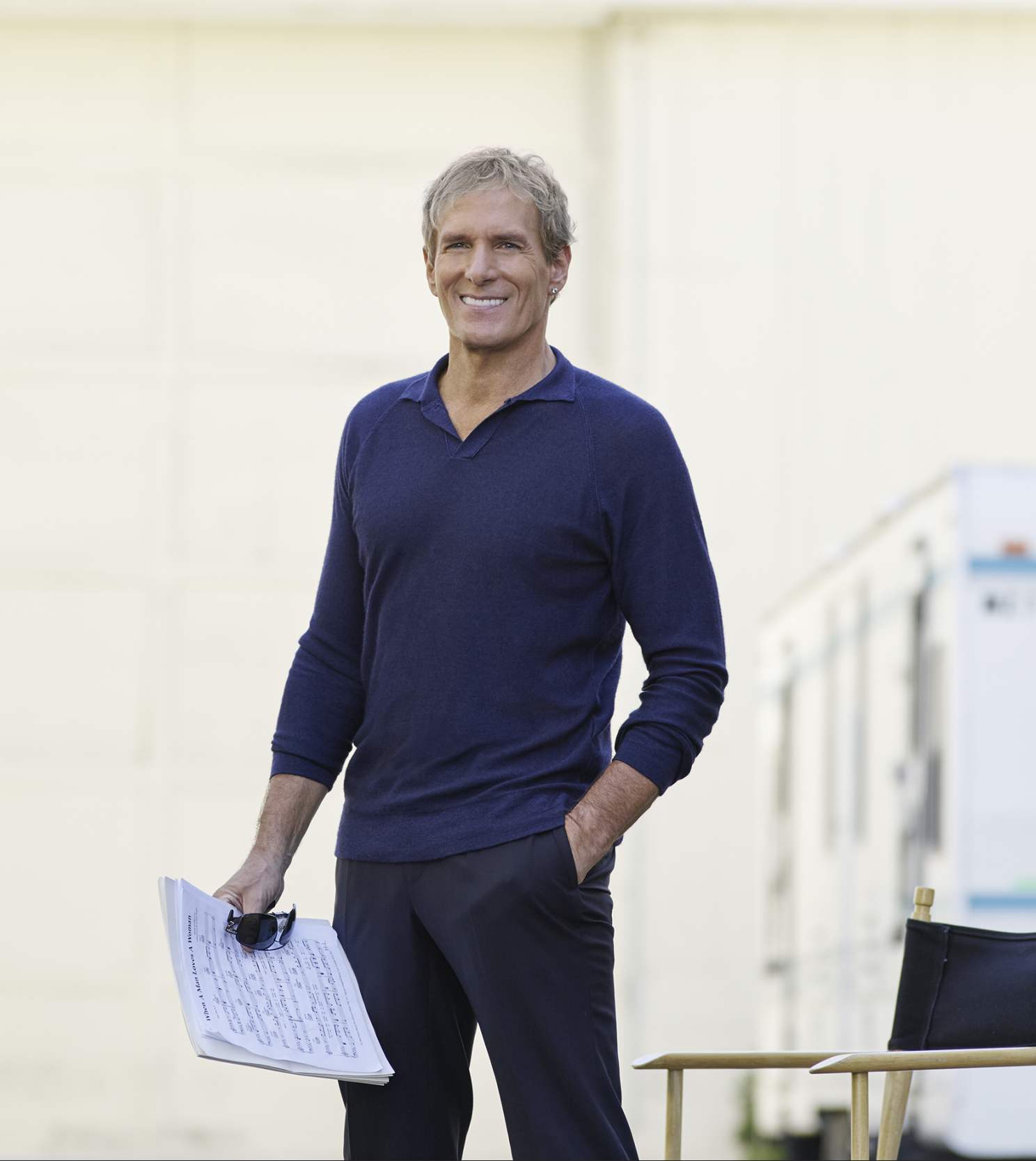 FOR IMMEDIATE RELEASE
(JULY 19, 2023) Grammy award-winning and Emmy nominated singer-songwriter Michael Bolton releases his brand-new studio album, Spark of Light. Having recorded over 20 studio albums in his storied career, Bolton returns to his songwriting roots with this first ever album of all original songs, co-written by Michael and some of today's most successful writers and producers including Australian Tushar Apte. Spark of Light is available now digitally, as well as standard & deluxe CD, limited edition gold vinyl and standard black vinyl. Spark of Light will feature 10 brand new songs, and the deluxe version will have two bonus tracks, "Somebody To You" and "One Life".
Bolton unveils his latest track "Just the Beginning," co-written with Zac Barnett of American Authors ("Best Day Of My Life"). "We set out to write a big catchy hook and that kind of anthemic chorus that gets people singing along!" Bolton explained the inspiration behind the track. "When you get a call asking if you want to work on a song with Michael Bolton it's an easy yes," said Barnett of the collaboration. "The man's a legend! 'Just the Beginning' was one of those songs that was easy for us to write, everything flowed so naturally. I honestly couldn't be more thrilled and honored to play a part in Michael's new record!"
Spark of Light Tracklist - All Songs co-written by Michael Bolton
Spark of Light
Running Out of Ways
Eyes on You
Beautiful World (feat. Justin Jesso)
Whatever She Wants
Just The Beginning
Safe
Home
We Could be Something
Out of the Ashes
About Michael Bolton
Michael Bolton is a Grammy Award-winning Singer/Songwriter and Emmy nominated artist, who has sold more than 65 million records worldwide and continues to tour the globe. As a songwriter, he has earned over 24 BMI & ASCAP Awards, including Songwriter of the Year, 9 Million-Air awards, and the Hitmakers Award from the Songwriters Hall of Fame. His songs have been recorded by artists as diverse as Barbra Streisand, Cher, KISS, Kenny Rogers. He's been sampled by Jay Z and Kanye West, and is one of the few to co-write with the legendary Bob Dylan. Michael's talent also shines in viral comedic moments like his lauded collaborations with The Lonely Island, Funny or Die, and Screen Junkies, amassing over a quarter billion online views and tapping into multiple generations of fans. Bolton has been honored with several Humanitarian awards – including the Martin Luther King Award granted by the Congress of Racial Equality (C.O.R.E.), the Lewis Hine Award from The National Child Labor Committee, the Muhammed Ali Humanitarian Award, the Ellis Island Medal of Honor from the National Ethnic Coalition of Organizations, and the Frances Preston Lifetime Achievement Award. Michael is especially proud of the initiatives carried out by his own foundation, The Michael Bolton Charities, now in its 31st year of advocating on behalf of women and children at risk.
FOR MORE INFORMATION ON MICHAEL BOLTON
###
For Michael Bolton/Androver Music:
Karen Griffin - IDENTITY PR
0412 855 923 / karen@identitypr.com.au