Diary Date Today Thursday 31 August/Embargo 12 noon today
THE AUSTRALIAN FATHERING AWARDS 2023
Maritime Museum 11-12.30pm

HAMISH BLAKE TO BE AWARDED
2023 AUSTRALIAN FATHER OF THE YEAR
Today at 11am at The Australian Maritime Museum, Hamish Blake, a father of two, Gold Logie award winner, entertainer, and dedicated advocate for fellow dads, will be announced as The Australian Father of the Year. This recognition celebrates his devoted, creative, and passionate fathering style. Hamish introduces a dose of reality, acknowledging that perfection isn't always attainable, yet stressing the significance of fathering and the critical role all dads can play in giving their child the best life possible through engaged, quality time daily. In addition, two amazing community dads nominated for their work as mentors through sport, and community activity supporting fathers and children will be announced.
The Australian Fathering Awards will be held today at the Australian Maritime Museum compared by Adam Liaw, with keynote address by Sam Mostyn and welcome by Maurice Newman AC.
EVENT DETAILS FOR TODAY THURSDAY 31 AUGUST 2023
DATE Thursday 31 August 2023
TIME: Arrive 10.45 for 11.00am sharp start, followed by refreshments
VENUE: The external deck at the Australia Maritime Museum (under cover)
2 Murray St, Sydney NSW
Visuals for camera:
- Team of mini chefs in apron-and-caps decorating cup-cakes
- Australian Father of the Year in action with the mini chefs
- Kids and dads attending exploring ships at the Maritime Museum
- Award ceremony, and Hamish Blake speech

To interview/Vox Pop
- Dr Bruce Robinson founder and well recognised Lung Specialist
- Adam Liaw, who is on the Father's Day Council
- Maurice Newman AC & Sam Mostyn, plus Kati Gapaillard CEO, The Fathering Project

Media Kit:

Dropbox for Media : https://tinyurl.com/msj8rbxr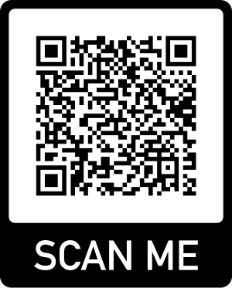 More details to follow: Liz Courtney: M 0409 225 447


Key Facts:
Media Alert:
Join us at The Australian Maritime Museum TODAY, Thursday 31 August for the annoucments at The Australian Father of the Year Awards.
Contact details:
Liz Courtney
M: 0409 225 447
E: liz@unboxedmedia.com.au