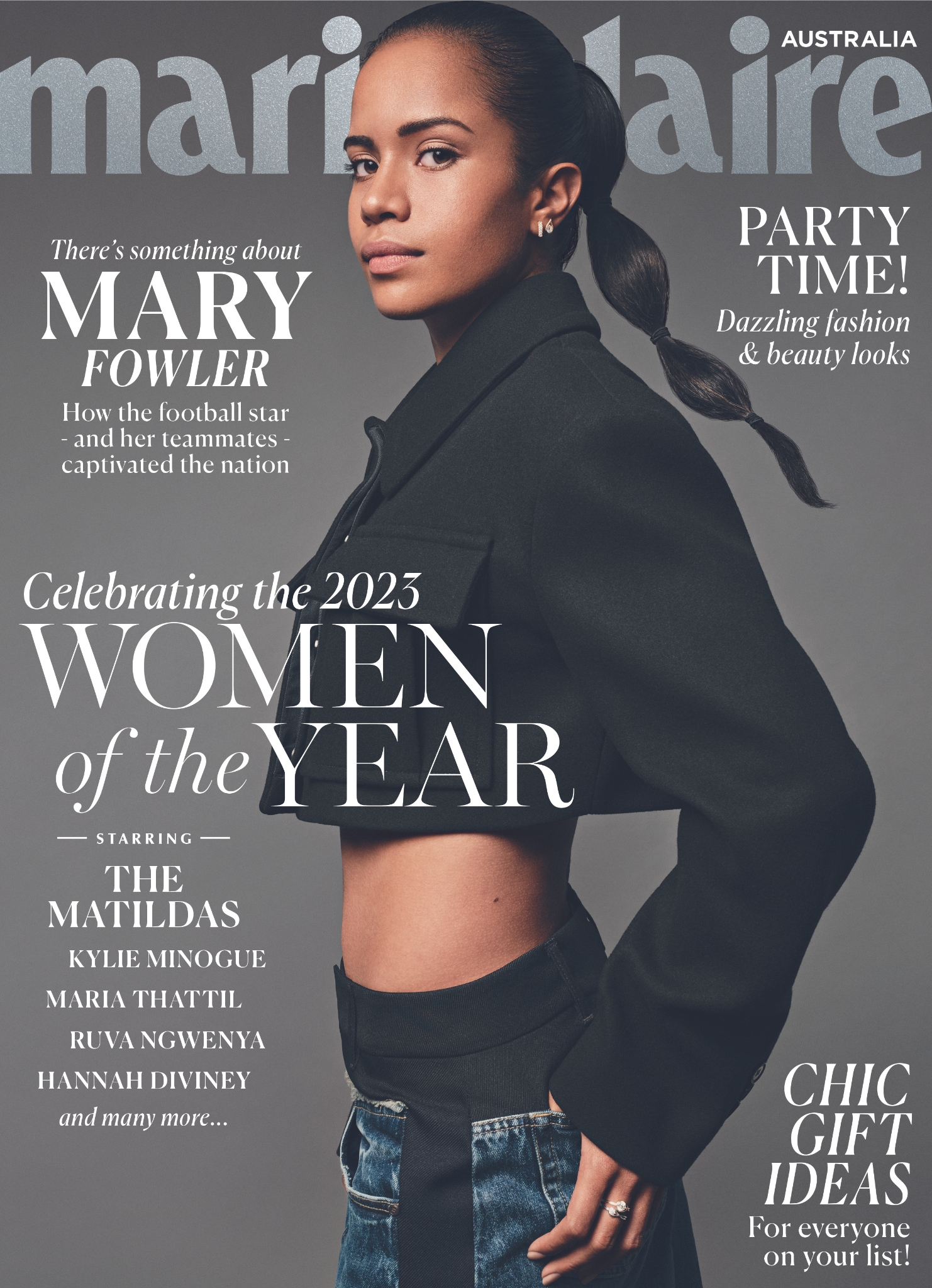 SALUTING THE GAME CHANGERS OF 2023:
MARIE CLAIRE WOMEN OF THE YEAR AWARDS
*News grabs with marie claire Editor, Georgie Abay, surrounding Chanel Contos, Hannah Diviney and Rebecca Vallance wins are attached*
Embargoed until Wednesday 22 November, 2023: marie claire has announced the anticipated Women of the Year Award winners. The awards, presented by Kérastase, celebrated game-changing women who challenge norms and strive to build a brighter future.
Says Georgie Abay, editor of marie claire: "For 28 years, Marie Claire has been advocating for change. There's nothing we won't talk about and we're not afraid to tell it like it is. With a proud history of agenda-setting journalism, mixed with a glamorous dose of fashion and beauty, marie claire is an iconic global brand that informs and steers Australian women. All of our winners are true icons across every field, from politics, social justice, sport and business to health, advocacy and entertainment.
It's an honour to recognise the commitment, passion and bravery of this inspirational group of women. As leaders in their chosen fields, these game-changers are leading with courage and rejecting the status quo in order to build a brighter future for our next generation."
Introducing the 2023 marie claire Women of the Year Awards:
Champions of the Year: The Matildas
Entertainer of the Year: Kylie Minogue
Eco Warrior of the Year: Lottie Dalziel
Voice of Now: Chanel Contos and Maria Thattil (joint)
Powerhouse of the Year: Prof. Megan Davis
Advocate of the Year: Hannah Diviney
Designer of the Year: Rebecca Vallance
Rising Star of the Year: Ruva Nywenga
Changemaker of the Year: Jess Hill
Creative of the Year:Amy Manford and Made Up Stories (joint)
Icon of the Year: Sam Kerr
All winners were selected from a powerhouse panel of judges including: Grace Tame, Jessica Mauboy, Teresa Palmer, Janice Peterson, Kylie Kwong, Christine Holgate, Sarah Harden, Jane Huxley and Georgie Abay.
The awards ceremony was held last evening at a red carpet event at Foundation Hall, Museum of Contemporary Art, attended by more than 150 winners, nominees, identities and media.
Ends.
For further information, images and interviews please contact: Rochelle Griggs, THEY
E: rochelle@theytheagency.com.au
M: 0422 768 925